6 Fall Staples You Can Wear in Summer
Are you still chasing the hottest summer trends? Well, why don't you think a bit outside the box and look inside your closet? There are quite a few items you can borrow from your off season wardrobe to add to your tropical summer outfits and get yourself on target and on trend!
I'm going to cover 6 fall staples you can bring forward a season and wear in summer. You'll be covered from head to toe so don't worry about any part of your body feeling left out!
Let's get started on the right foot, with booties.
What's your fashion mood today? Trendy? Tough chic? Boho? Well, it doesn't matter what style you are trying to create; booties just have that magical power to make any outfit look cooler. Whether you choose studs, animal prints, heels or flats, adding those just right booties kicks up your vibe one whole level!
Moving upscale and up your leg, how about a leather skirt?
It's hard to think of a more versatile piece than your favorite leather skirt. Just like you, it can be sweet, chic or rock the house with serious attitude! For summer, think light or bright colors by choosing blush or red to fire up that summer blaze.
Knock down those A/C goosebumps with, a trench coat!
It seems this time of year the air conditioners can make a penguin shiver! For those chilly evenings after you walk out of a frigid restaurant, bar or cinema, a trench coat not only can keep you warm but it also adds a layer of sophistication to your look.
Nothing up my sleeve with, a tailored sleeveless jacket!
Summer layering is as important as any other season. Done correctly, it can instantly turn a cute outfit, stylish. A structured jacket is great to create a more flattering figure for you. But on hot summer days, it may be a bit too much. The perfect solution? Drop the sleeves with a tailored sleeveless jacket or cape.
You'll scarf up this idea!
These aren't your grandma's scarves. There are beautiful and colorful choices in light weight fabrics that can be real game changers for your look. And don't limit yourself to traditional placement. Dress up (scarf up?) a handbag, a top or use your head, literally!
You just can't top, a floppy hat!
That same piece that keeps your head warm when the leaves are falling protects you from the damaging rays of the summer sun: And adds that stylish crowning touch to your look!
Check that out. You just scored more than a handful of brand new outfit ideas! Run; don't walk to your closet to see what other kinds of treasures you can unearth. You'll be surprised what you can do with these 6 fall staples. And don't stop there! Six is just a good start! Please share your discoveries with us and leave your comments below!
| Outfit Details |   
Booties ::[similar here and here. ]
Leather skirts :: [similar here, here and here. ]
Colored trench coats :: [similar here, here and here.]
Vests::[same here, here and here. ]
Scarf::[Loving this. ]
Hats:: [same here. ]
| Shop the look |
Great deals from Topshop:
50 under $50 + Free Shipping
Back to Class Fashion at Topshop
Final Clearance at Topshop!
|TODAY'S LINKUP PARTY:|
http://www.bonbonrosegirls.com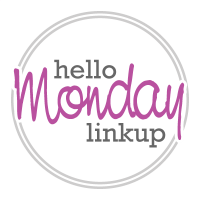 MINGLE MONDAY BLOG LINK-UP!
What the YELP is going on here?
So last month we took a road trip vacation to NYC. It's not surprising that I had not been there before. After all, I've only been in the USA for a bit over 8 years. What is surprising is that my husband had never made it to the Big Apple yet. He has lived here his whole life. And not that he's old but he has gotten some Senior discounts recently without even being asked his age! And no, he wasn't happy about it. Anyway, we had started our trip out by crossing over into nearby Ontario, Canada. Our vacation started strong with a great concert, then a play and then a stay at Niagara Falls. And that was only the first weekend! That Monday morning we did some final sightseeing at the Falls and then got back into the car for what would be our longest travel day. We drove about an hour and then waited another hour in line to cross through the US Border checkpoint and into Buffalo, New York, USA. If your geography is about the same level as mine you have no idea how big the state of New York is but it's actually quite large. And the city of Buffalo and NYC are several hundred miles and several more hours apart.
We had eaten a pretty huge breakfast at our hotel before leaving that morning so we didn't really need much at lunchtime. But as the afternoon was moving on we started to think about dinner. We've become used to turning to our iPhone when it's time to find a nearby restaurant. We frequently open up the Yelp app and see what's nearby and how it's rated. If you're not familiar with Yelp, this service relies on people like you and me to provide ratings, comments, pictures and feedback on restaurants, bars, stores and just about anything you can think of. We've had pretty good luck with it, especially when we're someplace new and unfamiliar. The rating of 1 to 5 stars makes it easier to narrow down our choices. One difference about driving in the eastern part of the country is that there are a LOT of toll roads. In Michigan all the roads are free. They're in TERRIBLE shape with huge potholes but it doesn't cost you anything to ruin your tires and wheels on them. All the service centers on the toll roads only had fast food choices but this was our vacation darn it. And I wanted some good food! So as my husband was driving I opened up Yelp and started looking. The only places I saw that had at least my minimum 4 star rating were either the opposite direction or miles off the toll road. So we kept driving and it kept getting later.
Now I was starting to get pretty hungry. Maybe a 3 star place wouldn't be that bad. What do those reviewers know anyway? But now we were pretty much between any large cities and there was very little around. OK, 2 ½ stars would do but only this once. We found one at the next exit and got off to take a look. Not very many cars and it looked a bit scary. My husband looked at the ratings a bit closer and saw that there were only a few people who had anything good to say about it. We got back on the old highway this time to check out the next place that came up on the list. Hmmm, what's that sign in the window? "CLOSED MONDAYS." Huh. Stupid Yelp didn't mention that. Oh well, looks like another place a couple more miles down the highway. Weeds. This place didn't look like it had been open for a whole lot of Mondays or any other days. Alright, who's in charge of this Yelp thing and why didn't they know that? Back to the app. This time my husband got on his phone and called up the next place on the list. "Hello." YAY, someone answered! And they were open and would be for a couple more hours. It was a cozy little diner in the center of a small town but they were open, clean and had a working kitchen. Good enough! By now we were so hungry it didn't matter a lot what we were ordering so we asked about the chef's recommendations. The menu was pretty much divided into three categories; deep fried, covered with gravy or deep fried AND covered with gravy. I went with the day's special of fried chicken, potatoes with gravy and corn. I asked if they had any veggies and was told corn WAS a veggie! I guess I should have been more specific about the color of my veggies. But in fact the dinner was pretty tasty and the service friendly. I don't think they got too many Chinese Fashion Bloggers dining in so the waitress was pretty attentive and curious. After dinner we got back in the car and headed on towards New York. We were going to be there tomorrow but still had a several hour drive to go. Anyway, we had full stomachs, and a full tank of gas, so what could go wrong? I've learned never to ask that question! Come back later and see how we did!
Don't forget to check out this easy to enter giveaway! Good luck and happy Sunday! 🙂
Giveaway Terms and Conditions:
U.S. only. Winner is selected by Rafflecopter automatically and will be contacted via email, you must enter a valid email and must confirm receipt within 48 hours from the time and date emailed. This event is in no way administered, sponsored or endorsed by, or associated with Twitter, Facebook, Google, Pinterest or any other Social Media platform. No purchase is necessary to enter. Odds of winning are contingent on the number of entries received. You will have 48 hours to respond or prize is forfeited and a new winner will be selected. Void where prohibited by law. The SPONSER is responsible for shipping and delivery of the prize unless otherwise stated and the owners of Colorandgrace.com are not liable for prize delivery or receipt. You will hold colorandgrace.com harmless of all claims. All entries will be verified before winner is notified and any invalid entries will be disqualified.
| Outfit Details |   
Sunglasses :: Chloe [similar here. ]
Top :: Ifchic [same here. ]
Shorts::Nordstrom Rack [ similar here.]
Bag :: Valentino [Sold out. Love this.]
Shoes::DSW [Loving this. ]
Watch::Coach [Loving this. ]
| Shop the look |
| Today's link up party |
Cheers!
Grace
Over 40s Petite fashion and life style blogger