April 2018
"Look for Less" TV segment benefits ARC and Salvation Army on Fox 2.
October 2017
Interviewed Steve Madden, the shoe designer during the world premier of his documentary film MADDMAN: The Steve Madden Story
September 2017
1. A Morning with Fashion Blogger Grace Liang
2. Featured on Meijer Style.
August 2017
Featured on Hour Detroit Magazine.
July 2017
Top 100 Petite Fashion Blogs Winners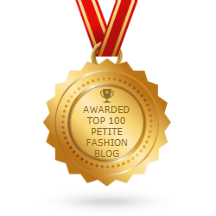 May 2017
Top 30 Fashion Over 40 Blogs Winners.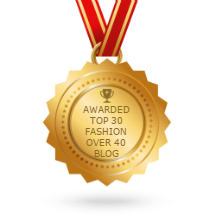 Featured on She Wears It Well.
April 2017
Collaborated with Stacy London on Meijer Massini project.
Featured on Anne Fontaine.
March 2017
Featured on Meijer Style.
January 2017
Featured on Best Fashion Blogs for 2017: Top Style Websites at http://www.creditdonkey.com.
October 2016
Featured on She's Got Style
Featured on Moda Chic Magazine
September 2016
Featured on Style Shack Notes as one of the leading ladies.
September 2016
Featured on Buzzfeed.com.
August 2016
Featured on Nordstrom Rack Homepage.
May 2016
Featured at theodysseyonline.com
Style blogger Grace from Color and Grace is breaking boundaries, standing fearlessly in the face of fashion's 20-something-blogger scene, proving fashion is ageless. Though touting herself as a petite fashion blogger in her 40s, Grace's street style looks span all scenes. Color and Grace's following online is rapidly grown, and Grace herself has graced the pages of publications such as Marie Claire for her stand-out style as well as other print and online publications.
TV co-host at What's Up Detroit on TV 20
April 2016
Conducted Blogging workshop and be a member of fashion panel at Michigan Fashion Summit
April 2016
Guest Speaker at Fashion House of F.A.B 1st year anniversary gala
February 2016
Interviewed by What's up Detroit on TV 20
February 2016
Mentioned on WJR radio
January 2016
Wake up Detroit Magazine
http://bit.ly/WakeUpDetroitMagazine_January_February_2016

January 2016
http://have-clothes-will-travel.com/
http://have-clothes-will-travel.com/grace-of-color-grace/

January 2016
Marie Claire Magazine
December 2015
http://windycitywardrobe.com/
http://windycitywardrobe.com/2015/12/13/color-and-grace/

November 2015
Detroit Free Press

October 2015
http://www.vraimagazine.com/the-long-sleeved-shift-dress-your-best-friend-for-fall/
Guess Contributor at Vraimagazine.

September 2015
http://www.starcentralmagazine.com/fashionistas/2015/09/15/fashionistas-september-2015/
Fashionistas Of The Month – September 2015 Edition Starcentral Magazine

http://www.detroitgarmentgroup.org/#!style-factory-blog/c1c4v
Style It Local with Grace Liang, of Color and Grace
9/14/2015
clichedigitalmag.com 2015 AUG/SEPT Issue
August 2015
Blogger of the month:
June 2015
http://clichedigitalmag.com 2015 June/Jule Issue

May 2015
http://handbag.yournextshoes.com
(Visited 372 times, 1 visits today)