Donate hair to Pantene Monday Fashion linkup
I think it was maybe two years ago when I came across a story about a 7 year old American boy. When he was an incredibly mature 5 years old, he suddenly decided to grow his hair. Over the next two years, he got a lot of abuse; from bullies at school and from others in public. Many times he went home with tears in his eyes. His parents were very worried and suggested that he get his hair cut, but he was very determined about letting it grow. And then, on his 7th birthday, he asked his parents to take him to the barber. Finally, the rest of the story came out. This young boy put up with 2 years of pain and grief because he had a classmate who had lost their hair from the side effects of cancer treatment. So he wanted to help by donating his hair to get a wig made that could be worn by a cancer patient.
I was tearing up when I read that story and decided to do the same thing some day. I mean if an elementary school student could do this, I was pretty sure I could too!
I didn't think much more about it until this year. Both my husband and I had to go through quite a bit of medical problems. It sort of made me take a look around and understand others more. And maybe care about others more too, and that's not a bad thing for sure. We all will need some help from strangers at some time in our life.
Along with our health issues, I've also been having some challenges at my "day job". You may remember I'm a middle school teacher and I have an 8th grade class that often knows exactly how to push my buttons to get the worst result. When this happens, I get frustrated with them, and with me for not being able to control my classroom better. Anyway, between doctors, hospitals and 8th graders, it's been a pretty rough few months. So a couple weeks ago, I felt it was time for a change! Sometimes when you do something to change up your outside look, it also gives you a new outlook on the inside too. I remembered the story about that kid donating his hair and I thought it was a good time to get my hair cut and a good way to create a new me.
After having more than 10 inches cut off, so far I love it! I call myself a hair growing machine. 😉 I will grow my hair again and donate when I can.

There are lots of options for sending in your hair but I picked Pantene to donate to. Why? Easy. It's because they are a pure non-profit organization that give real hair wigs to women who have cancer. And they do it for free, the recipients don't have to pay a dime. Another reason is I have been using their products since high school and I still do today. Here is the link if you are interested in donating your hair as well. By the way, a lot of my friends and coworkers were concerned about what my husband would think when I cut my hair. Well, there was nothing to worry about. He supported me fully and said he would have done the same except he donated ALL his hair years ago and it hasn't come back since! 🙂
Just in case you didn't notice, I started to host more linkup parties. Now you can join us every Monday, Wednesday and Friday. 🙂
Have a great week everybody!
| Outfit Details |   
Leather jacket :: MK [ Similar here. ]
Top :: Ralph Lauren [Similar here. ]
Skirt ::Policy of Style [same here. ]
Clutch :: Old [Similar here. ]
Shoes::Nordstrom Rack[Similar here. ]
Hat::Forever 21[Similar here. ]
| Shop the look |
|TODAY'S LINKUP PARTY:|
http://www.bonbonrosegirls.com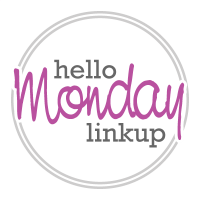 MINGLE MONDAY BLOG LINK-UP!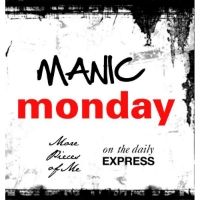 http://www.atouchoftartan.co.uk
Cheers!
Grace
They got it right and Friday Fashion linkup
Are you still following celebrities for fashion and style inspirations? Oh no! If so, you're already out of date! 😉 In fact, nowadays fashion bloggers are the new cool kids on the block and already are at the leading edge of the trends all over the world.
Recently a lot of my co-workers asked me: "What can I wear in this season?" Well, it needs a little effort to look professional while stylish when the temperature drops but it's well worth it. But don't just take my word for it (although by now, you should!) I even have proof! We can learn a lot from these two ladies:
http://www.lawyerlookbook.com
Britney is a southern lawyer and business owner. I love how she uses a burgundy theme to create this whole outfit. Feminine and classy.
http://www.modavracha.com/
Being proper doesn't mean you also have to be stiff. See how this playful, youthful and sexy look below accomplishes both.

If you ask me what is a must have piece for fall, I would probably say "why settle for one when you can choose two?" For me those two pieces not to skip are a big scarf or poncho. Take a look below and you can see why I said that. 🙂
http://theclassifiedchic.com/
You really can't go wrong with the classic look and versatility of a poncho for this season.

http://www.ahandfulofstories.com
Navy and burgundy are such a chic color combo. And when I can get that palette AND use that essential big scarf I'm thinking win-win. I love all the different ways this blogger showed how to use the big scarf.

http://www.lilmissjbstyle.com
A dark colored blanket scarf can go a long way towards that functional fashion goal. I really love this modern and stylish vibe that Jordan created with it. So chic!

Wait a minute. THIS JUST IN! I've just been handed a breaking good news alert. I will start to host more linkup parties from now on. Please come back every Monday, Wednesday and Friday to join us! Oh the heck with it. Come back every day! There's so much on my blog there's no possible way you caught it all the first time. I don't know what you missed and I'm pretty sure you don't either.
Have a great day everybody and don't forget to be a part of the first Friday linkup party!
| Outfit Details |   
Hat:: Lord & Taylor [Similar here. ]
Jacket :: Old [Similar here. ]
Tee :: Nordstrom Rack [Similar here. ]
Skirt:: BCBG [Similar here. ]
Bag:: Italian Leather [Similar here.]
Boots::Louise et Cie [Same here. ]
Watch::Movado [Similar here. ]
| Shop the look |
| Today's Link up party |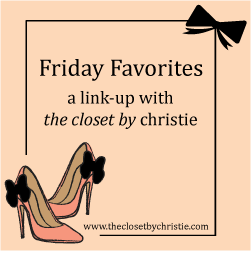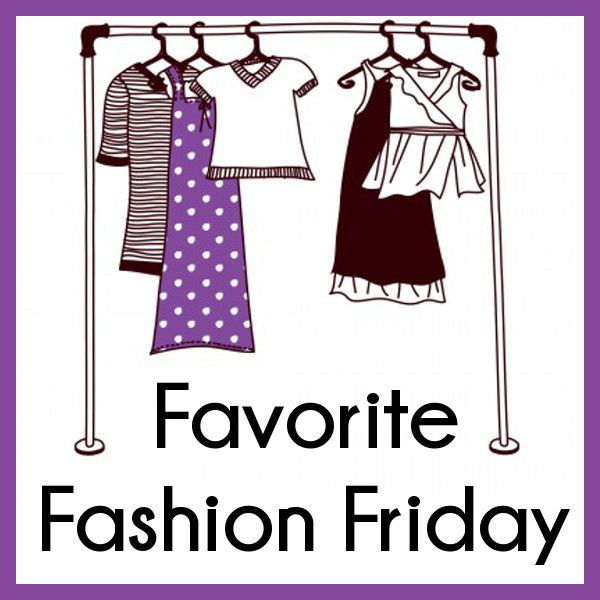 http://www.jeansandateacup.com/
Cheers!
Grace
Over 40s Petite fashion and life style blogger