SPRING BREAK CANCUN TIPS—Grand Bahia Principe Coba Resort Review
I'm full, let's eat!
When you go on vacation what kind of lodging choices do you look for? One of the old standbys; So-and-so Inn: Or Such-and-such Suites? There is nothing wrong with these places. I've stayed in many of the big chain hotels for days, weeks and even months and always had a good experience. But this was usually for business travel, either mine or sometimes I would accompany my husband on his work trips. When it's your big vacation trip of the year though, you want something a bit more out of the ordinary. A place more geared to leisure than business travel. Some place with more swim up pool bars than fax machines. A place with at least three or more names in their title. That's how I found myself at the all-inclusive resort of Grand Bahia Principe Coba last week in Cancun, Mexico. Throw in the added title of Resort and Spa and you're soon nearing double digits for your word count. Now with a name that impressive how did it live up to its hype? Very well I'm happy to report!
This was the second year we have tried an all-in resort. Last year was in the Dominican Republic and a shorter trip of only 4 nights. We really weren't sure if we'd like the experience so wanted to just sort of dip our toe in the water: Which we did both in the pools and the Caribbean Sea. From that vacation, we knew that bumping our duration up to a full week would be a step in the right direction, and it was. In fact, on about day 5 into our 7 nights and 8 day vacation I looked my husband straight in the eye, grabbed his hand and whispered "next year we're doing 10 nights!" Anyway, back to our resort, the Grand Bahia Principe Coba, and I think, all their properties are all about service. We were very well pleased with the friendliness, helpfulness and overall quality of service from everyone from check in to check out. We had the good news/bad news situation of having a stupid early flight down on our first day. The good part was we actually got to our resort before noon local time so had pretty much the whole day in front of us. The bad part was we couldn't check into our room until 3pm. And of course, having just flown from frozen Detroit to balmy Cancun we were hot and sweaty! Eventually we had to break into our suitcase to change when it got unbearable but in the meantime we used our room-less status to explore.
First we found the nearest snack bar. But the buffet was opening in less than an hour we were told, so just ate enough to hold us until the serious food could be eaten. After our second meal in 90 minutes we made our way back to the check in lobby. Our room was still not ready so we did our quick change into our shorts and flip flops and settled in to use our daily free hour of Wi-Fi services. We could have bought more but this was vacation after all so having a limit of no more than an hour of blog work a day actually sounded like a nice restriction! Thank goodness we were able to stay well hydrated with the unlimited drinks portion of our package while I checked in on my blog, did some Tweets and posts and comments and emails to let everyone back home and in the blogosphere know we made it safely. Finally just as our internet meter ran out it was time to get our key card and take a look at our home for the next 7 nights. We got our suitcase and carryon bag and climbed onto the stretched limo golf cart they use to take guests and luggage to their rooms. Please come back tomorrow to see what we found!
SHOP MY LOOK:
Sunglasses @Chloe
Dress @Neiman Marcus
Red Leather bag @Michael Kors
Sandals @TJ Maxx
Bracelets @Macy's @Nordstrom Rack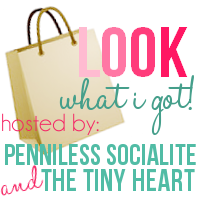 Cheers!
Grace
(Visited 269 times, 1 visits today)