SPRING BREAK CANCUN TIPS—CHICHEN ITZA PART 3
Warning! Hot sauce ahead!
If you've been following my posts (Thanks!) you know that my husband and I went to sunny and warm Cancun, Mexico for our spring break vacation a couple weeks ago. We stayed in the all-inclusive resort of Grand Bahia Principe Coba. Even though they had plenty to keep us occupied, we decided to take a daytrip to see one of the 7 Wonders of the Modern World in nearby Chichen Itza. In the last couple posts I introduced you to our tour team and the site of Chichen Itza itself. Now it was time for lunch! We all got back on our colorful tour bus and drove a very short distance to our restaurant. A buffet lunch offering traditional Yucatan food was included in our tour ticket, and we had worked up an appetite wandering around the ruins in the Chichen Itza National Park. We were greeted with a glass of a local drink made with the juice of a native plant that I can't pronounce. But it was refreshing and we went through to our seating area. Instructions were given to grab a plate and get in line. There were plenty of food choices including boring standbys like spaghetti and potatoes for the less adventurous.
And we were warned that the bowl of harmless looking sauce at the end of the line should be treated with extreme caution! It was habanero sauce! I have learned from eating Szechuan food that I have to go easy on the hot spices, so skipped it altogether. But my husband tried a few drops on his pork and chicken tostadas. He came to regret it almost instantly! I cook a lot of food with Jalapeno peppers but those are rated only about 2,000-3,000 on the Scoville chart that they use to compare how deadly a pepper may be to your stomach. I've had some pretty hot Jalapeno peppers and others that were quite mild. The Habanero pepper in comparison is rated about 300,000 Scoville units! So when the locals from this area warned us to be careful, we thought we'd better listen! But the meal was delicious! We had the usual rice and refried beans but the meat dishes had some special seasoning that was quite tasty. There were also some local veggies and some fried crispy flour snacks that added a tasty crunch. After a second trip through the line (after all, we still had a long bus ride) we went to do a bit of souvenir shopping nearby. I always like to look for some local fashions and had my eyes on some of the colorful cotton blouses that you see in a lot of pictures of Mexico.
Unfortunately I struck out at the small stores on the way back to our bus. We did pick up a new ornament for our Christmas tree though so I was happy about that. We have found that this is a great way to remember our vacations over the years. Every holiday season we pull out the ornaments we've collected over the years and around the world and remember the things we saw and did on that trip. I was heartbroken two years ago when I dropped and broke the glass ball we had bought in Venice, Italy! On the plus side, now I have a good excuse to go back! Anyway, because of the loss, now I try to find more durable materials and for this trip we picked up a soft but colorful doll made from corn leaves. We got back on the bus and started the return trip to our resort. We did stop briefly at a sink hole or cenote pool called Ik Kil. This place was sacred to the ancient Maya and is supposed to have healing powers. It has been a stop on the Red Bull Cliff Diving competitions and you can go down a long stairway, wait your turn and jump in the water. The line was long and I didn't want to go through the hassle of having wet hair on the bus for the next 2 hours, so we just watched for a while until it was time to get back on the bus for the final leg. Everyone was pretty tired and mostly slept all the way to the resort. For those who still wanted more education, they played a video about the Mayan culture and history. All in all, we were VERY happy we had made the trip and would agree it was a "must do" if you are in the area. And based on our experience with the Cancun Passion tour company, I would grade them a solid A.
SHOP MY LOOK:
Yellow flower crown @Forever 21
Dress @Free People
Sandals @TJ Maxx
Sunglasses @Clhoe
Necklace @Vintage
Braceldts @Express @Nordstrom Rack
Studded bag @Nordstrom Rack
TODAY'S LINK UP PARTY:
Stylish Saturday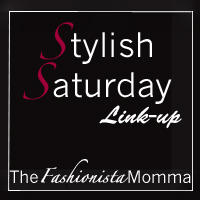 Cheers!
Grace
(Visited 120 times, 1 visits today)