Fun business casual outfit
After working in the corporate world for more than 10 years, I was so tired of serious business suits. When I became a teacher, I was so happy that I didn't need to deal with that type of clothes everyday anymore. I know some schools' teachers can wear whatever they like but our school requires us to wear business casual. I always like to add a little bit of fun to my working wardrobe. For this outfit, I could choose a straight leg white pants, a button down shirt and a traditional jacket. But I would rather use a graphic tee to bring a little bit of youth out of me. And the orange red color just suits my mood. The flared bottom suits my body type. And the white skinny, if I can still show off my figure, why should I cover it up, right? What is your fun business casual look? Show us some of your favorite picture on the comment area below! I would love to see yours!
My driving story continues below…
Would you like sausage with that?
So there we were, at my in-law's home in northern Michigan. My husband had to get a balloon put into his nose and inflated to stop a pretty serious nosebleed. It was all under control now but it was looking like I would be driving the car on the way home. The doctor at the local hospital thought it was a good idea if my husband just took it easy for a couple days. The thing that made me nervous was how long the drive was. Mom and Dad lived over 200 miles away. On a good day it took us about three and a half hours for the trip. Usually, my husband would do the driving and I would look at scenery or sometimes take a nap during the drive. I had never been behind the wheel for that long of a drive! Oh, well, this trip was full of firsts and it didn't seem to be over yet! We still had the rest of Saturday and that night to get through before we would head back south towards our home so that gave me a bit of time to get used to the idea. My husband said he could probably drive but I had heard the doctor when he suggested it would be better to take a break for a day or two. So I had already made up my mind that I would be doing the driving!
My poor husband looked like someone had beat him up! Because of the balloon in his nose he wasn't able to clean around it very well. There was still some dried blood that he couldn't get off. And he was pretty uncomfortable. The balloon wasn't really that huge but he said it felt like there was a large sausage stuck up his nose! He did do a bit of running around with his Dad for the rest of the day on Saturday but we mostly just took it easy for the day. On Sunday we had another one of Dad's weekend breakfasts and we got ready to begin our drive. We did a quick load of laundry, made our bed and packed the car. The weather was clear and dry so that was good. I drove through some snow on our way to their home on Friday and I wasn't looking forward to driving in that kind of weather anytime soon. To get to the freeway we had to drive on some state highways and side roads. It takes about 45 minutes to get to the Interstate. We were going to stop to fill up our car with gas so that put it closer to an hour before I would be going crazy fast again. Even though I had been on this trip many times in the past I guess I never really noticed several things. When you don't have to worry about where you're going and letting someone else do the driving all the time it's easy to not pay much attention.
Like for instance I had never noticed before that at this freeway entrance you didn't actually turn to go on the highway. One minute you were driving through the town and before you knew it you were on the freeway and picking up speed! Usually you see signs and have to make sure which direction you wanted to go and make the turn to get there. It seemed like you were in charge of making that decision. At this entrance you didn't have any of that. No turns, no signs, no directions. Just sort of "oh, by the way, you better be going 70mph now because SURPRISE! YOU'RE ON THE FREEWAY!" I kind of felt like I was cheated somehow! My husband told me we could take country roads all the way home but they were much slower and went through a lot of small towns so it would probably take twice as long to get there. I wanted to get through it as quickly as possible so told him that I would rather be on the freeway, even though it was faster than I was comfortable driving! We did sort of compromise by taking a different route. This one was maybe a little bit longer but was much better for traffic. It didn't go through as many large cities and was a nicer drive. So that was our plan. Of course, this weekend I was learning that making plans and keeping plans weren't always the same thing! See how this one went next time!
SHOP MY LOOK:
Orange red jacket @BeBe
Graphic tee @Banana Republic
White skinny jeans @Guess
Nude pumps @DSW
Yellow bag @old from China
Sunglasses @Chloe
TODAY'S LINK UP PARTY:
Thursday Fashion Files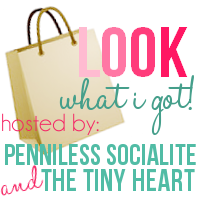 Cheers!
Grace
(Visited 98 times, 1 visits today)