Leather jacket and skinny jeans
I love leather fashion and you can check out some of my other leather fashion posts here, here and here.
I love the combination of a leather jacket, graphic tee and skinny jeans to create the comfy but still trendy weekend casual look. If it's a black jacket, I will pick lighter jeans. If I'm wearing a darker shade of jeans, I like to pair them with a brown or wine color leather jacket. Anyway, keeping a nice contrast will be more interesting. What is your go to weekend look?
My driving story continues below…
I got the job? What job?
As it turned out the timing was pretty good for getting my car. We wanted to wait until the worst of the winter was finished which we did. In the meantime, other things were happening that made having a driver's license a pretty good idea. In our little town the local school system had just started a Chinese language program. My husband and I thought it would be a great way for me to practice my English by offering to be a helper in the classroom. Even though I had a teaching degree in China it didn't mean much after I moved to America. I didn't even expect to make any money. I was just looking for a way to get out of the house and work on my language skills. My husband sent an email to the school office to ask about it. We didn't get any reply so he sent off another one. We made sure they knew I was only trying to help out in case they were worried about having to pay me. Still no one wrote back or called. My husband was a bit upset at this. We thought it was fine if you weren't interested but at least say that. It was pretty rude to just not even let us know they got our emails.
So now he called the main office. First he talked to one person, then another. Finally he got to the right department and explained the situation. We weren't looking for a job for me, just a chance to help out. We thought it was a good idea. I knew lots of Chinese and a little English. The students would know a lot of English and no Chinese so we could help each other learn. That phone call seemed to do the trick. Finally we were contacted by someone in the main office and they wanted to meet me and talk about my idea. I explained that I wasn't able to drive yet so the woman I needed to talk to actually came to our house to meet. She was very nice and said she would work on getting me in to the classrooms to be a helper. But like more and more of my plans lately, it wasn't going to happen quite like I thought!
As it turns out the school board that is in control of new classes in our small town didn't know about the Chinese program coming in. And they were not happy about it! So before I could even start helping out, the whole Chinese program was cancelled! We thought that was the end of that plan so we started to think of other ways I could improve my English around our small town. I got back to my driving lessons and pretty much forgot about the school system. And then, the phone rang. It was the woman I had met with. My first thought was that maybe the Chinese classes were back on! As it turned out they still didn't need any classroom helpers. But they did need a tutor to work with several Chinese students that were in the school system. She had remembered me from our meeting and when they decided to find someone, she thought I would be a good choice. So without even knowing anything about it, I got my very first job offer in America! And that meant they wanted to pay me money! YES! Oh, wait, that also meant I needed to get my driver's license. And soon! NOOOOOO! Please come back for the next part of the trip!
SHOP MY LOOK:
Brown studded jacket @Wilson's Leather
White graphic tee @Banana Republic
Dark blue skinny jeans @Joe's @Nordstrom Rack
Black flats @TJ Maxx
Bag @Coach
Yellow sunglasses @Dior
Silver bracelet @My arm Charms
SAME SAME SAME
TODAY'S LINKUP PARTY: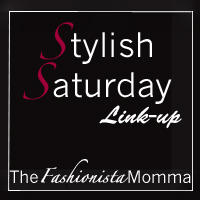 Cheers!
Grace
(Visited 335 times, 1 visits today)