Fashion gossip weekly KARDASHIAN!
Welcome to a new month and the new and hopefully improved ColorAndGrace.com! I'm always working hard to make my blog better. A big part of that is being more and more useful to you, my wonderful readers! After all, if it weren't for you, I would just be talking to myself. And who needs even more people thinking you're weird? 😉 Anyway, I'm going to try a Daily Special menu.
Monday will have fresh home grown "Fashion 101″ posts. This is where I share my unique expertise to pass along color and fashion wit and wisdom. Tuesday will feature "Fashion Chinese Take-Out". Join me as I let you know what's going on half way around the world. Most of your clothes come from there, how about your next look? Next is "Graded by Grace" on Wednesday. You'll see how products I use did on their report card and also some shopping suggestions that will earn you extra credit! "Throwback Thursday" will relive and re-laugh some of my adventures and travels. The workweek wraps up on Friday with "They Got It Right!" Here I'll share a few photos of other bloggers who "got it" with the trend topic of the week! Then to jumpstart your weekend I highlight the week that was in "Fashion Gossip" on Saturday. Hey! What about Sunday you ask? Oh knock it off! The weather is getting better and I deserve at least one day off a week! I'm looking for your input, so don't be shy!
KARDASHIAN! There. I got your attention. That's about all it takes most days. It seems these people are one of those subjects that you either love or hate. But they certainly aren't being ignored. Between the Kardashians and the sort of related Jenners it's hard to turn on the TV or go online without stumbling across someone in the family. I even heard that a company has developed an app for your mobile device that blocks any story with the K word in it. I'm sort of in the middle. Having been born and raised in China it is a bit difficult for me to understand the fascination in this country. But on the other hand, I certainly can't blame the members of the family for taking advantage of any fame they may have. After all, it seems that in our modern society people have the attention span of a goldfish. So you may as well get it while you can. The name has been more and more widely known from about the time I moved to America in 2007. That's actually a lifetime in the entertainment world.
So this got me wondering what you would have thought if you'd heard Kardashian before I came here. Maybe you would have said thanks very much but I didn't sneeze! Or maybe you would have thought it was some new style of sweater, the Cardigashian; one that features big pockets for rolls of money and a long tail at the back to keep a large rear end warm. Or maybe you confused it with a new American luxury car company, but you'll have trouble finding a Kardashillac dealer anywhere. I guess most Americans would have been more familiar with Bruce Jenner from when he was an Olympic medal winner. I guess those people are the ones who were in for the biggest shock!
Anyway, what does this have to do with fashion? I was hoping you would ask! Welcome to my first Fashion Gossip Saturday post. Kim and Chris and company have brought gossip to new heights so they certainly fit for that category. And try to pick up a fashion magazine or watch an awards show without seeing someone from the K-Marketers somewhere. Actually I love a lot of Kim's wardrobe choices. Fashion-Gossip and Kardashian-Jenner are almost interchangeable. So in future posts I'll be talking about what went on during the week. I don't plan on pulling the K card but you never know! It does have a certain effect on people!
SHOP MY LOOK:
Hat @old from China
Sweater @Nordstrom Rack
Tee @CK
Jeans @Nordstrom Rack @Paige
Shoes @Nordstrom Rack @DV
Bag @Express
TODAY'S LINK UP PARTY:
Stylish Saturday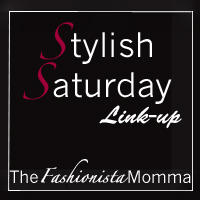 Cheers!
Grace
(Visited 35 times, 1 visits today)