Fashion Gossip 6 Month Anniversary
https://colorandgrace.com Daily Special Menu.
Monday – Fashion 101
Tuesday – Fashion Chinese Take-Out
Wednesday – Graded by Grace
Throwback Thursday
Friday – They Got It Right!
Saturday – Fashion Gossip
Sunday – Gone Fishing! Or shopping. Or gardening. But not blogging!
Got a special order? Let's hear it! I'm always looking for suggestions and comments!
Well, believe it or not, but Sunday, June 7th is the 6 month anniversary of ColorAndGrace.com. I know for me it's hard to think that I've been doing this blog for half a year now! It's still a lot more work than I thought it would be but there have also been a lot more benefits than I imagined. Of course the benefits I'm talking about are you readers. Hearing from loyal followers on pretty much a daily basis has been great! It sort of recharges my batteries when I'm feeling worn out and frustrated. Anyway, to celebrate getting over the hump day of my first year, my poet husband wrote a tribute to the daily ups and downs of being a fashion blogger. The funny part is, it's all pretty much based on his real observations of me during the last 6 months. Enjoy the poem and your weekend!
Wake up, turn my computer on
Time to start my day.
My other job begins again,
The one without the pay!
My fashion blog has updated
Another daily post.
A quick look at some comments left
Now buttering my toast.
While I'm putting makeup on
I'm checking Google plus
Facebook with my eye shadow,
Instagram and blush.
My iPad's now a part of me,
We seldom miss a beat.
I'm quite the multi-tasker now,
I often pee and tweet!
But wait! What's this? I scream aloud,
As my website finally loads.
The photos are all rotated!
My head might just explode!
I rush out of the bathroom
As I grab my coffee cup.
Into my office and on my Mac
My website opens up!
But what I see upon my screen
Almost blows my mind
The photos on my blog right now
All appear just fine.
Still not so, on my iPad though
Nor on my iPhone six
So some are good and some are not
I think I may get sick.
I really don't have time for this
I have a real job.
But I can't just leave my blog unfixed!
I choke back on a sob.
Today I'll try to find out why,
My website went and died.
For now I'll load more photos up
And lay them on their side.
It sort of, kind of, maybe worked
At least now you could see
Photo A for laps and Macs
Tabs and phones use B.
What the heck just happened here?
Yesterday it all looked great.
And then it hit me like a train,
My new O.S. update!
I'd have to get I.T. involved.
To see what they could see.
Of course this was a foolish thought,
The I.T. guy was me!
Model, scribe, producer too.
But not to be a hog.
It's just you have to do it all.
When you have a fashion blog.
What was it I'm thinking here?
Who needs this aggravation?
All this extra work for zero pay.
I even post on my vacation!
That's it! I start to tell myself.
You're only wasting time.
No one cares what you write.
And you haven't made a dime.
You could take that effort you put in.
Use it somewhere else.
Spend more time with family
Or bettering yourself.
It was pretty clear that this fashion thing
Is really not for me.
I'd rather be out gardening.
That's more my cup of tea.
Wait, what's that beep my iPad made
A note from someone new.
They said they loved my new outfit.
My YouTube channel too!
Some more comments now come through.
From readers worldwide!
So sorry, but I have to go
I've got a post to write!
Here are my top 20 favorite looks from the past 6 month. It is pretty hard to decide which one I like the most, Let me know your thoughts! 🙂
TODAY'S LINKUP PARTY:
Saturday:
Stylish Saturday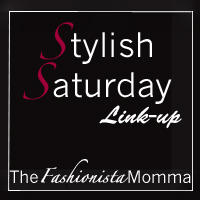 Sunday:
Cheers!
Grace
(Visited 94 times, 1 visits today)