Fashion 101 What to Wear on A Summer Vacation

https://colorandgrace.com Daily Special Menu.
Monday – Fashion 101
Tuesday – Fashion Chinese Take-Out
Wednesday – Graded by Grace
Throwback Thursday
Friday – They Got It Right!
Saturday – Fashion Gossip
Sunday – Gone Fishing! Or shopping. Or gardening. But not blogging!
Got a special order? Let's hear it! I'm always looking for suggestions and comments!
Today I am the GUEST HOST for Ada at Elegance and Mommyhood. She is on her vacation so we are going to talk about what to wear on a generic vacation. As we get more into the vacation season, I will have more detailed posts about what to wear to a beach, city or country vacation. Stay tuned and come back to check out more later!
Comfy and chic:
Flat shoes for walking, a hat and sunglasses for style and protection! A small cross body bag for all your essentials when you are out. Other than that, just add colors, stay hydrated with plenty of liquids and smile! 🙂
Travel style is not just jeans and sneakers, why don't you try a pretty and comfy dress?
Or just a simple pair of shorts with a white top? The nautical prints on the shorts just screams vacation!
Or pick a black jump suit when you walk on the city streets.

Boho vibe, free spirit!
When you are on a vacation, you just want to relax and free yourself.
Nothing will give you this vibe more than a fringe kimono!
It doesn't matter if pair it with jean shorts or a leather skirt, it will also look cool while you relax.
If you don't like fringe or a kimono, pick a boho print top with some lace shorts. You just may be the most stylish one on the road!
I hope those looks give you some ideas to prepare for your vacation! Now here is my new look for today! It could be worn on a vacation as well!
SHOP MY LOOK:
Hat @TJ Maxx
Sunglasses @Fendi
Dress @old from China
Bag @Coach
White shoes @DSW
TODAY'S LINKUP PARTY:
Style to Inspire with Rhea
Mahogany Closet Monday Fashion Link Up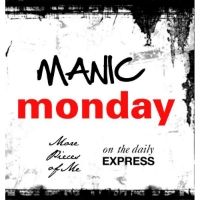 Cheers!
Grace
(Visited 299 times, 1 visits today)