Bring me happiness
Happy 4th of July to everybody who lives in the U.S.A!
For today's fashion gossip, I would like to talk about happiness! Lol! A VERY serious topic!
Happiness can be pretty easy and simple for me; a sunny day, a nice meal with my family, a favorite song, working in my garden or scoring a great piece of fashion treasure like the one I am wearing on my neck today! 😉
I came across Happiness Boutique about a month ago! It's the similar story of how I find other cool stuff. I saw some blogger wearing a very cute necklace and clicked on the link. After the jump, my first thought was, it is a very interesting name for a fashion store. But before I even finished the first page, BAM! I was in Happiness land! Lol!
Happiness Boutique has a lot of great items but what really caught my eye was those very unique and pretty statement necklaces. I literally spent an hour to look at all those beauties. But as you may already know, I am usually pretty cautious about online shopping. So I went to check on this store. It has a very high customer rating from all over the world. I even found a very cute video Happiness Boutique made about spreading happiness. They hand write many cards with positive messages and give them to strangers on the road, along with a warm hug and maybe even a rose. How fun is that! I was nervous and smiling while I was watching because I don't think I would have the courage to do that. But they did! I attached the short video for you below.
Anyway, after my investigation, I was more confident about this store and because of their video, somehow I felt closer to them even though they are located in Germany. Lol! I think you know what I mean!
I'm not exaggerating when I tell you that I spent two days deciding which one to get. There are SO MANY great choices and I just had a hard time to narrow it down. But in the end, I set my heart on Art Deco Style Statement Necklace. After that, it took about two long weeks to wait for this beauty to cross the Atlantic Ocean from Germany. Why is it that a week waiting for your statement necklace seems like a month but a week on vacation seems like an afternoon? By the way, they offer free shipping worldwide. So unless you got here by hitching a ride with E.T. you're covered! 😉
It's easy to sum up how I feel about Happiness Boutique, they are very caring people. Of course it helps that I love my necklace but those personal touches and their attention to detail behind it is more meaningful for me. When I opened the package and saw the hand written card and a bookmark to spread the happiness all I can say is it worked. All those little things added up and made the connection. 🙂
They even have a fun Customer Reward Program to let you earn points towards free stuff! For your convenience I attached the short video below to explain how it works.

I REALLY love my new necklace and it is already made it to the top of my current bling list! 😉
Here is some more of my look for today. Have a great weekend and Happy Birthday America!
| Outfit Details |   
Sunglasses :: CHLOE [similar here. ]
Dress :: BCBG [Love this. ]
Necklace ::Happiness Boutique [ Exact here ]
Bag :: IFCHIC [Sold out. Love this.]
Heels :: Nine West/DSW [Loving this.]
Bracelet::My Arm Charms [Exact here. It's only $8.99 now]
| Shop the look |
Oversized sunglass collection:

Black dress collection:

Red pumps collection:

|TODAY'S BEST DEALS|:
Shop 6PM: Tommy Hilfiger, Calvin Klein, Ann Klein and more up to 70% off! (7/2-7/5)/Sperry Top Sider, UGG, Tommy Bahama and more up to 60% off! /Nine West, Anne Klein, Original Penguin and more up to 70% off! (7/2-7/4)/Lucky Brand, Nine West, Free People and more up to 60% off! (7/2-7/5)
Shop The Limited:
50% Off Everything (Including Sale Items)!
Take 60% Off Select Styles!
$15 Select Shorts!
$19 + Under Select Accessories!
2 For $20 Earrings!
Shop Target's Big Black Friday in July Sale
Free $40 gift card when you spend $200 on Baby items. Or, get a $20 gift card when you spend $125
run dates: 07/08/2015 – 07/13/2015
Shop Neimen Marcus 4th Of July Sale at LastCall.com!
Take 30% to 60% off everything at LastCall.com! Offer valid 7/2-7/5.
Plus, shop the Red/White/Wow Sale from 7/6-7/7: Take 20% to 50% off at LastCall.com!
|TODAY'S LINKUP PARTY:|
Saturday:
Stylish Saturday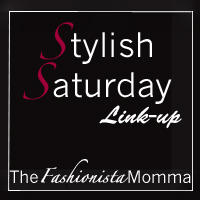 Sunday:
I'm always looking for suggestions and comments!
Cheers!
Grace
(Visited 107 times, 1 visits today)