6 Fall Staples You Can Wear in Summer
Are you still chasing the hottest summer trends? Well, why don't you think a bit outside the box and look inside your closet? There are quite a few items you can borrow from your off season wardrobe to add to your tropical summer outfits and get yourself on target and on trend!
I'm going to cover 6 fall staples you can bring forward a season and wear in summer. You'll be covered from head to toe so don't worry about any part of your body feeling left out!
Let's get started on the right foot, with booties.
What's your fashion mood today? Trendy? Tough chic? Boho? Well, it doesn't matter what style you are trying to create; booties just have that magical power to make any outfit look cooler. Whether you choose studs, animal prints, heels or flats, adding those just right booties kicks up your vibe one whole level!
Moving upscale and up your leg, how about a leather skirt?
It's hard to think of a more versatile piece than your favorite leather skirt. Just like you, it can be sweet, chic or rock the house with serious attitude! For summer, think light or bright colors by choosing blush or red to fire up that summer blaze.
Knock down those A/C goosebumps with, a trench coat!
It seems this time of year the air conditioners can make a penguin shiver! For those chilly evenings after you walk out of a frigid restaurant, bar or cinema, a trench coat not only can keep you warm but it also adds a layer of sophistication to your look.
Nothing up my sleeve with, a tailored sleeveless jacket!
Summer layering is as important as any other season. Done correctly, it can instantly turn a cute outfit, stylish. A structured jacket is great to create a more flattering figure for you. But on hot summer days, it may be a bit too much. The perfect solution? Drop the sleeves with a tailored sleeveless jacket or cape.
You'll scarf up this idea!
These aren't your grandma's scarves. There are beautiful and colorful choices in light weight fabrics that can be real game changers for your look. And don't limit yourself to traditional placement. Dress up (scarf up?) a handbag, a top or use your head, literally!
You just can't top, a floppy hat!
That same piece that keeps your head warm when the leaves are falling protects you from the damaging rays of the summer sun: And adds that stylish crowning touch to your look!
Check that out. You just scored more than a handful of brand new outfit ideas! Run; don't walk to your closet to see what other kinds of treasures you can unearth. You'll be surprised what you can do with these 6 fall staples. And don't stop there! Six is just a good start! Please share your discoveries with us and leave your comments below!
| Outfit Details |   
Booties ::[similar here and here. ]
Leather skirts :: [similar here, here and here. ]
Colored trench coats :: [similar here, here and here.]
Vests::[same here, here and here. ]
Scarf::[Loving this. ]
Hats:: [same here. ]
| Shop the look |
Great deals from Topshop:
50 under $50 + Free Shipping
Back to Class Fashion at Topshop
Final Clearance at Topshop!
|TODAY'S LINKUP PARTY:|
http://www.bonbonrosegirls.com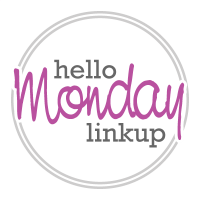 MINGLE MONDAY BLOG LINK-UP!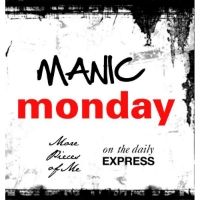 http://www.atouchoftartan.co.uk
Shoe and Tell Fashion Link Up
Cheers!
Grace
(Visited 359 times, 1 visits today)