Petite fashion tricks: playing with the length
Do you remember that for my real job I am a teacher? You do? Great! Thank you for paying attention. But it still won't get you out of quiz time! Hey, that's what teachers do! 😉
How tall do you think I am? No cheating! Don't peek!
Well, I hope you got that answer right too. I am 5 feet, period.
I know, I don't look like only 60 inches, I usually look taller. 😉 How? I cheat of course! I'm the teacher so it's OK that I cheat. You still can't. That's one of the best things about my job, it's based on the principle of "do as I say, not as I do"! Anyway, I wear heels quite often, and I play with my proportion pretty well. And finally, my husband has become a pretty good photographer and the photos he takes always seem to make me appear younger, prettier and taller. Well, at least all the photos you have seen on this blog. I have a whole folder full of "not quite ready for prime time" shots and outfits that you will probably NEVER see! 😉
There are a few tricks that will help you petite frame ladies look a little bit taller and leaner. I mean most people probably wouldn't mind to stretch and thin their shape. That's hard to do without some sort of personal torture so the next best thing is to give the appearance of willowy proportions. I usually get my look by PLAYING WITH THE LENGTH of my clothing to create the illusion of a better looking balance. How to do this? I am SO glad you asked! The key is to NOT cut yourself in half. This may sound like obviously good advice, but a lot of people do just that by using equal length clothes both above and below the waist. Well, knock it off! You'll get better results by staying on uneven ground. Say what? Read and look on-
One, Short on the top, long on the bottom:
Two, Long on the top, short on the bottom:
Three, Long outside, short inside:
Four: Dress or coat ends above the knee:
Now back to the quiz! Take a look at these photos below; can you tell me what tricks I used for this outfit? Leave your answer in the comment area. There's no prize other than the feeling of smug self satisfaction you'll get knowing you were right, again! 😉
| Outfit Details |   
Sunglasses :: Polette [same here. ]
Trench coat :: Valette [Same here. It is only $36 now.]
Top :: WHBM [Similar here. ]
Shorts::Free People [same here. ]
Leather Bag :: Badgley Mischka [Different color here and it is on major sale, now it is only $60. I paid a lot than that.]
Shoes::Dolce Vita [similar here. ]
Watch::ESQ from Movado [Loving this. ]
| Shop the look |
| Today's Link up party |
http://www.bonbonrosegirls.com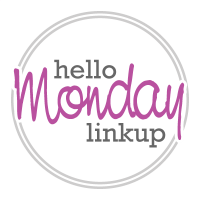 MINGLE MONDAY BLOG LINK-UP!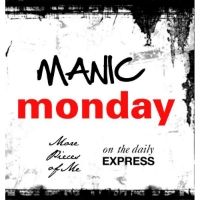 http://www.atouchoftartan.co.uk
Cheers!
Grace
(Visited 414 times, 1 visits today)