PETITE FASHION TRICKS NUDE SHOES
This is the 3rd post of this Petite Fashion Tricks series. You can read the previous two here and here..
For a petite person, I've covered playing with the length of your clothes and creating or better defining a waist line. It can also be helpful if you can somehow create a long legged silhouette. It's been said the perfect human body height should be nine times the length of your head. I come up about 2 and a half heads short! How do you measure up?
I guess for most of us who don't have a super model's figure and height, we wouldn't mind to look a little bit taller than we really are. So here is a trick to accomplish just that. Just wear some nude color heels. By nude I mean as close to your skin tone as possible. Basically you want the shoes to disappear when you put them on. This trick works very well with bare legs. If done correctly, because the colors are so close to your skin, the heels become an extension of your legs. It doesn't matter what your skin color is, the key is to match it.
Before the weather turns too cold, let's wear some shorts and skirts to show off our bare legs. Here are some looks that I wore the nude shoes:
Remember, I am only 5 feet nothing tall. If those shoes can make me look taller, then this trick will work for you too. Below are more photos for today's new look. Good luck and have a great day!
| Outfit Details |   
Black duster :: Valette [Same here. It is only $36 now.]
Top :: Old from France [Similar here. ]
Skirt::BCBG [Similar here. ]
Leather Bag :: Badgley Mischka [Different color here and it is on major sale, now it is only $60. I paid a lot than that.]
Shoes::Charles [similar here. ]
Watch:: Movado [Loving this. ]
| Shop the look |
| Today's Link up party |
http://www.bonbonrosegirls.com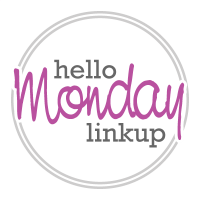 MINGLE MONDAY BLOG LINK-UP!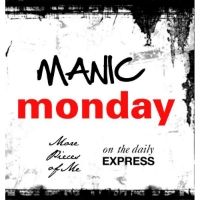 http://www.atouchoftartan.co.uk
Cheers!
Grace
(Visited 940 times, 1 visits today)