Style It Local with Grace Liang, of Color and Grace.
I am a candidate for Fashionistas Of The Month – September 2015 Edition in Starcentral magazine! Please vote for me here! You can vote once a day! And you can apply for the candidate for next month too! Thank you so much! 🙂
I was featured on http://www.detroitgarmentgroup.org/#!style-factory-blog this Monday, you can read at the link or below.
Name: Grace Liang
Blog: Color and Grace
Website: https://colorandgrace.com
Instagram: colorandgrace
About Me:
My Bio within 150 characters:
I am a 41 year old petite woman. Born and raised in China, moved to America for love in 2007. Day job-teacher, dream job- fashion blogger. Based in Troy, Michigan.
I grew up in the part of northeast China that got me the terrible combination of Russian winters and North Korean fashion! To make my early fashion sense even more confused, I often was mistaken for a boy as I would wear my hair short and dress in my older brother's hand-me-down clothes. It's pretty safe to say that no one thought of me as a beauty and that included myself! It really wasn't until I became an adult and moved (ran?) away to live in the much more modern and glamorous city of Shanghai that I began to see how fashionable clothes could make a big difference in how a woman looks and feels about their self. They can help give you confidence that you may not otherwise have.
Then when I met my future husband who was working in Shanghai for his American employer my world really began to change. For the first time in my life I was getting compliments on how I looked. And not just once in a while but every day. As nice as it was to hear it also gave me some needed pressure to up my fashion game! Now that someone I cared about was paying attention, I did too. I love to dress to make myself feel good, so when I look in the mirror and see a pulled together stylish woman, it brings self confidence and satisfaction, and that's a winning combination!
Style Inspiration:
You may already have noticed from my blog's name, Color and Grace, that I love colors. They just simply make my eyes happy. Burgundy is such a perfect color for fall. It represent the richness of the harvest season. So I built my outfit from this color. When I saw this dress at Marshall's I knew it would be my go to piece for a long time. The best part? It was only $16. I am in love with the small scale of the floral print on this shift dress. As I mentioned before, I am a petite with a 5 foot frame, so the small prints will not overpower me. Instead it adds interest and a youthful feeling to this look. Shift dresses are the best invention for women who are not feeling very confident with their figure lately. They are not only very comfy but they can hide a lot of unpleasant things going on with our tummy. I always love bowties on a shirt or dress, they just scream sophistication and femininity.
Dresses are an instant outfit. One piece with some tasteful accessories; finished. I could have worn a pair of pumps but I like using booties to bring out the fall feeling and also add a more trendy vibe. The modern looking bag is the right accompaniment with the booties. The burgundy felt hat echoes the dress and adds more fun. I kept it simple with jewelry by just using the gold statement chain link necklace.
I wore it to a brunch and farmer's market with my family.
Fall Fashion Must-Have #1:
A long sleeve, silky flowy floral shift dress. You can wear it now like I styled it for casual chic, or dress it up with high heels, a fun clutch and sparkly jewelry for a night out or a party. For later, you can add a jacket, faux fur vest or a wool coat with some over the knee boots.
Fall Fashion Must-Have #2:
A pair of booties. Choose a style that you can dress up or down with different clothing to suit your different moods. The pair I was wearing can do this trick. I can wear it to work with a pair of pants and a blazer, or they are equally capable to wear with a dress or skirt for a night out. For a casual weekend I can wear them with a pair of skinny jeans paired with a jacket.
Don't forget to enter this very easy GIVEAWAY from Firmoo.com. You can see my posts about them here and here.
Giveaway Terms and Conditions:
U.S. only. Winner is selected by Rafflecopter automatically and will be contacted via email, you must enter a valid email and must confirm receipt within 48 hours from the time and date emailed. This event is in no way administered, sponsored or endorsed by, or associated with Twitter, Facebook, Google, Pinterest or any other Social Media platform. No purchase is necessary to enter. Odds of winning are contingent on the number of entries received. You will have 48 hours to respond or prize is forfeited and a new winner will be selected. Void where prohibited by law. The SPONSER is responsible for shipping and delivery of the prize unless otherwise stated and the owners of Colorandgrace.com are not liable for prize delivery or receipt. You will hold colorandgrace.com harmless of all claims. All entries will be verified before winner is notified and any invalid entries will be disqualified.
Below are more looks for today! Have a great Monday, or at least make it a great day! 😉
| Outfit Details |   
Hat :: Forever 21 [ Similar here. ]
Dress :: Marshall's [Similar here. ]
Bag :: Zac Posen [Same here.]
Booties::Sofft [Same here. ]
Necklace::H&M [Loving this. ]
Bracelet::Joomi Lim at IFCHIC.COM [same here. ]
Ring::Joomi Lim at IFCHIC.COM [same here. ]
| Shop the look |
|TODAY'S LINKUP PARTY:|
http://www.bonbonrosegirls.com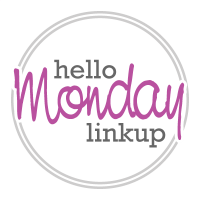 MINGLE MONDAY BLOG LINK-UP!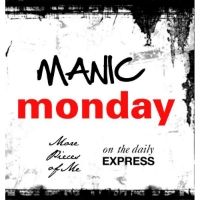 http://www.atouchoftartan.co.uk
Cheers!
Grace
(Visited 228 times, 1 visits today)