eShakti.com review
When I was little, and by that I mean like late elementary school and early middle school, one thing I really enjoyed was visiting the local tailor with my mom. Somehow I always believed my mom had a miracle closet that filled with all kinds of beautiful fabrics. My mom didn't allow me to choose what I wanted but I had the chance to sneak a peek at those fancy photo books at the tailor shop. There were so many beautiful women wearing beautiful clothes in those books. By then I wished I could just live in the book and never come out.
Maybe that was when I started my fashion designer dream. 😉 Unfortunately, I don't know how to sew OR how to draw. But I still managed to design my own traditional Chinese wedding gown and with a modern twist. My husband, of all people, taught me sewing after I moved to America. Mostly because at that time I was too petite and couldn't find any pants that I could wear without shortening. But he doesn't trust my sewing work because he knows me too well. 😉 Let's just say that I like to cut corners a bit too much for his liking. He's an engineer and maybe a bit too picky for his own good sometimes!
I read about eShakti.com before on a few fellow bloggers' posts. I was thinking I may have to give it a try since I always need some alternation with the clothes.
For some of you who are not familiar with eShakti.com, here is how it works in their own words:
1. PICK YOUR FAVORITE DESIGN
Choose one (or many) of the evening dresses, tops, and bottoms in the eShakti collection.
2. TELL US YOUR MEASUREMENTS
Whether you choose to customize your item or not, we'll always need to know at least your height to give you a great fit.
3. CUSTOMIZE YOUR DESIGN TO SUIT YOUR STYLE — OR NOT!
Want a higher hemline? A lower neckline? Different sleeves? No problem.
We customize designs for sizes 0-36W for just $7.50 per item, and customization is free for all first-time customers.
4. GET READY FOR YOUR CUSTOM DESIGN
Your item will be hand-crafted to order and at your doorstep in less than 2 weeks.
In recent years, it seems either all my clothes have shrunk or maybe I lost my perfect high school figure. Anyway, I found myself in a very weird situation when it comes to shopping. I am too old to shop at Juniors stores, although I still do. If I don't, all the pants are too long, and some of the sleeves are too long too. I had so much difficulty shopping online for my clothes the last few years as well. Somehow they just don't fit very well. Until two weeks ago that is. That's when I put my measurements into eShakti.com. It was only then that I realized what the problem is; there are actually 3 women living in my body! My bust belongs in the medium size, my waist falls into the large group and my hips still maintain the small size.
See? That is why I can never find perfectly fitting clothes online, because of my messed up figure. Thank goodness somebody didn't forget about the poor women like me with a combination of sizes. And here is where eShakti.com comes to the rescue!
But I have to let you know, eShakti.com is not a totally custom clothing website. Like you can't add features on the trim or change the buttons to different colors. But you can change different things based on the garment type. For example, this SUEDE FINISH SHORT TRENCH COAT is what I ordered. I was given the options to choose the sleeve type, the choices are as shown, that means the normal long sleeves or 3 quarter length. For the length of this coat, I can pick from as shown, hip length or mid-thigh length.
Overall I am very happy with the coat I ordered from eShakti.com. It fits me perfectly and I love their classic style with a trendy twist as well. This fall and winter the 70s style is still going strong. This suede coat with it's piping is the perfect piece for it! Don't forget to come back again next week for the Color and Grace Fashion link up and you will have a chance to win a $50 gift card from eShakti.com!
Here are some more items that I am thinking I may just have to order later. 😉
A structured long vest is still a hot piece for this fall and winter.
SHAWL COLLAR SLEEVELESS JACKET
DOUBLE BREASTED COAT DRESS, this is the piece to help me easily transition from day to night.
FAUX LEATHER A-LINE SKIRT, love the clean cut and color. Either heels or knee high boots would both look fabulous.
DRAPE FRONT BELTED LONG JACKET, this is the single hottest piece for this fall.
HIGH WAIST PALAZZO PANTS, the perfect trendy and classy piece for this fall!
Follow them on FB, Pinterest & Instagram. Enjoy your day and see you next Wednesday too!
| Outfit Details | 
Hat :: Lord & Taylor [ Similar here. ]
Trench coat :: eShakti [Same here. ]
Skirt :: FOREVER 21 [Similar here. ]
Italian leather bag:: Beyond the Rack [Similar here.]
Shoes::Nine West [Similar here. ]
Bracelet::My Arm Charms [same here. ]
Ring::Joomi Lim at IFCHIC.COM [same here. ]
| Shop the look |
|TODAY'S LINKUP PARTY:|
http://www.bonbonrosegirls.com
Style to Inspire with Rhea's Musings
Mahogany Closet Monday Fashion Link Up
http://www.stillbeingmolly.com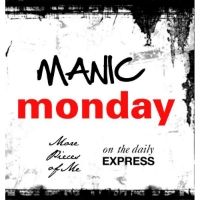 http://www.atouchoftartan.co.uk
Cheers!
Grace
(Visited 238 times, 1 visits today)