Where do you take photos for your blog?
I am often being asked by my blogger friends and readers, where and when do I take my photos for the blog? Well that's changed quite a bit over the last year. I called myself "The Backyard Model" for a long time. Because our backyard was where I took most of my photos for the first half year of my blogging career. There and various rooms inside our home. Now in my defense, I started my blog in December…in Michigan. Uh, what WAS I thinking? So for a lot of the shoots, my choice was to shovel snow or stay indoors; you know, where the heat is! So when winter finally gave way to spring I decided I, and my readers, needed a change of scenery. I really started to switch to the streets at the end of June this year.
One nice thing about using my yard and my house was the privacy. I didn't have to worry about complete strangers looking at me posing for my posts. I am a shy person, so if there are others watching me while I was working on a photo shoot, I got pretty nervous and self conscious. I did't know how to pose or even where to put my hands. Lol! So, even though we were leaving the safety of our home, I usually will try to pick somewhere that's a little bit more empty or quiet. Maybe an office building after everyone has gone home for the night or a banquet center before the typical party starting time.
Michigan's summer is very pretty and has long day light, so we just pretty much got used to taking photos wherever we go. Especially with my real job giving me some time off during the summer it was easy to keep up. We almost never left home without our camera! But for spring, fall and winter, I have to use at least half a day of my weekend to find some place and shoot 3 or 4 outfits. Those shoots usually are between our breakfast, grocery shopping and dinner. Or whatever our usual weekend activities are. We might break up our photo shoots with super exciting things like vacuuming or doing laundry. Ah, the glamorous life of a fashion blogger! Because I will come back to our house to change clothes maybe 3 or 4 times or more it means a couple things. One is that we try to find a variety of different backgrounds nearby. It's not convenient to drive too far and have to come back to change. And the second thing is our neighbors must think this girl is crazy! They often are out working in their yard and I come back and head out several times and each time wearing a different (but ALWAYS fashionable) outfit! Anyway you may have noticed that my posts often feature some quite unusual places for the back ground of our photos.
This one was at the back parking lot of our favorite Mexican restaurant. The food there is always so good and the price is super reasonable. I had heard they have awesome margaritas there too. So I had to try one, just for research purposes of course. I take my blogging duties seriously and wouldn't want to mislead my readers! I'm happy to report that the rumors were true! My dear husband usually can find a 10% coupon in the local paper. I can only imagine how sorry others at that restaurant feel for me. This fashionable woman, dressed up so nicely, and this guy is such a cheap date he even uses a coupon to pay. Lol!
We had a big thunderstorm and lost power for 48 hours this July. But you know what they say, "the blog must go on!" At least I think that's what they say; something like that anyway. So after putting on my makeup by flashlight we went to shoot those photos. While we were out, we stopped at a local café for some breakfast since our electric stove wouldn't work. At the restroom in that restaurant, a lady stared at me for a long time, and finally asked me: "Are you going to some special event?" Lol!

This fall my husband and I have had some medical issues, so we visited our doctors offices quite often. I'm happy and relieved to say that now we both are better. There is still some small patch up work to do but we are on the right path! But just because we were a bit under the weather didn't mean break time for my photo shoots. My blog NEVER gets a sick day! We brought our camera with us to our doctor appointments and used their offices or some nearby place as backdrops.
This one was at the parking lot of my doctor's office.

This one was after we had stopped to see my surgeon.

The night before my surgery, next to the restaurant we went to for my "rabbit diet" dinner.

This one was in a nearby mall while we were getting my iMAC fixed at the local Apple store.

This one was taken at the theater before we watched the new Terminator movie.

This one was at the optometrist where my husband ordered his new glasses.

My husband/photographer has already developed a very good habit, wherever we go, he will bring his camera. And he makes sure it's fully charged too. So it just goes to prove that even husbands can be trained if you're patient and awesome. But since you're no doubt long time readers, you already knew that! The bottom like is to always be ready. We are constantly looking around when we are out and about for a new place to use. It's just become part of our regular routine. Now my blogging job and life are mixed perfectly. Another example? This outfit was when we were at the farmer's market
How about your photo shoots? Where is the most unusual place you have ever taken your fashion pictures?

| Outfit Details |   
Sunglasses :: Coach[ Similar here. ]
Long VEST :: Nordstrom Rack [Similar here. ]
Top::Old [similar here. ]
Pants::Guess[similar here. ]
Leather Bag :: Badgley Mischka [Different color here and it is on major sale, now it is only $60. I paid a lot than that.]
Shoes::Calvin Klein [Similar here. ]
Watch::Movado [same here. ]
Bracelet::My Arm Charms [same here. ]
| Shop the look |
|TODAY'S LINKUP PARTY:|
http://www.bonbonrosegirls.com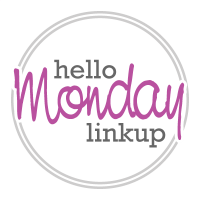 MINGLE MONDAY BLOG LINK-UP!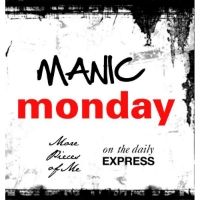 http://www.atouchoftartan.co.uk
Cheers!
Grace
(Visited 199 times, 1 visits today)