Brown faux leather skirt for fall and winter
Recently, a friend told me that she is already past the age to wear leather skirts. Say WHAT?!?!? I'm not saying we get them from somewhere like Black Ravens but, I mean, she is the same age as me and we don't exactly qualify for the senior discount yet! The last I looked she wasn't flashing her AARP card around, playing BINGO or ready to retire. Well that last one maybe isn't true. I've been READY to retire for years; I'm just not ABLE to. That's a big difference! It did make me think though. Is a leather skirt one of those fashion pieces that should not be worn by women of a certain age? No its not! In fact you can even keep your leather skirt for years to come and looking fresh as new by using a leather conditioner! These really help to revive you garment so it looks like you just bought it from the store. I had just heard a story on the radio the other morning about a high school student that felt something uncomfortable in his shirt during class. He reached in thinking that it was one of those fabric softener sheets you put in the clothes dryer. But when he pulled out the scratchy item he was shocked, embarrassed and more than a little disgusted to find a pair of his mother's thong underwear! That sparked the on air morning crew to discuss if the 40 something mother was too old for thongs. The male DJs said yes, for sure. But the female host said heck no! She went on to talk about how she wears them often because they are so comfy and with some of her clothes they were the only choice for not having unsightly panty lines.
So what are the rules? Or are fashion laws about as fuzzy as one of my cashmere sweaters? If you would like to purchase a tiered tulle skirt instead of a cashmere sweater then you could visit www.lilylulufashion.com. I find myself wearing and loving leather skirts all the time. For me, they are useful and timeless pieces in my wardrobe that I can mix and match with other pieces to create many different looks.
I have the brown one you see here, and also have two black ones. All three are very welcome in my walk-in closet. I just feel they are such versatile pieces that can bring so many potential vibes to an outfit.
Below are some looks from last winter for this same skirt:
I like these looks so much it's hard for me to pick a favorite, how about you?

I had a former co-worker in my old school actually tell me that to her, the combination of a leather skirt and blue eye shadow added up to a "loose" woman. I'm sorry, you did NOT just say that! And I thought that growing up in a small town in China meant I was backwards! I guess we probably had those "oldest profession" women around but I never knew it. I sure did have a lot of friends who loved to wear their "uniform" though.

Now don't get me wrong, I'm not saying leather skirts are for everyone. Actually there isn't any item of clothing that meets that requirement. Some people think leather skirts are a little difficult to pull off. Perhaps it is because we are so used to wearing cotton or polyester, that it becomes difficult to look chic in the exact same item of clothing made from a less familiar material. The weight is different. The drape is different. The feel is different. Just remember, as with people, different does NOT mean wrong!
For me, I feel leather skirts are a lifesaver. When I want to look fashionable but have no idea where to start (yes, it happens), one of my go to foundation pieces is to build my outfit starting with a leather skirt. 😉 So am I too old to wear a leather skirt? I'm thinking the answer is obvious but you be the judge. When I first moved to America one thing I noticed and really liked is how older women still cared about their fashion. My experience in China was that once you hit 40 or 50 you were finished. But here, my mother-in-law still got her nails and hair done and dressed in bright fun colors well into her 80's. So I think I have a LONG time before A): I can retire and B): I'm ready to retire my leather skirts! And as for my friend, all I can say is "Stay off my yard! Darned kids!"
Below are more looks for today. Have a great day everybody!
| Outfit Details |
Hat :: TJ Maxx[ Similar here. ]
Wrap :: TJ Maxx [Similar here. ]
Brown skirt :: Forever 21 [Similar here. ]
Leather Bag :: Zac Posen [Same here.]
Booties::Nordstrom Rack [Similar here. ]
Watch::ESQ from Movado [Loving this. ]
Ring::Joomi Lim at IFCHIC.COM [same here. ]
| Shop the look |
|TODAY'S LINKUP PARTY:|
http://www.bonbonrosegirls.com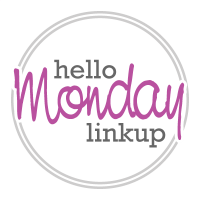 MINGLE MONDAY BLOG LINK-UP!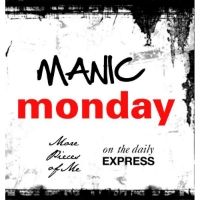 http://www.atouchoftartan.co.uk
Cheers!
Grace
(Visited 315 times, 1 visits today)