Azliany leather bag review and fashion linkup
I sure had fun with all the Christmas shopping for gifts for our family. I think with all the excitement though, I must have blacked out for a while. When I came to, there were several things for me that got ordered too. 😉 Somehow spending money just makes me happy. It is SO much more fun than what I have to do to earn it! Lol, I guess that's why shopping is also officially called therapy.
There are still a few things I need to find but the large majority has been ordered and will be here soon. A few years ago we decided to give everybody a list of gift ideas for Christmas and birthdays. Those lists make everybody's life so much easier and happier. I mean it's hard enough for me to choose what I want to wear for my next post and I already know what I have in my walk in closet. It's so much more difficult trying to figure out what to get other people. And I know I'm pretty hard to buy for too. My poor husband tries very hard to surprise me with clothes he was so happy to get. Unfortunately he was the one who would get surprised when I wasn't really happy with what he'd bought. He's learned a lot about fashion in the last few years which just goes to show how awesome of a teacher I really am, but he still has trouble picking clothes that I love. So now I provide a web link that goes straight to the dress or skirt that I like and all he has to do is point and click. It's a win-win!
And the lists also help me another way. I realized that coming up with a wish list is a very good opportunity to evaluate my fashion inventory. For example, I suddenly noticed that I don't have a lot of purples, yellows or greens in my closet. I know, I was shocked too! I used to have a lot of purples, but somehow they all disappeared. So when I saw this purple Bloomfield Hobo at AZLIA NEW YORK, I decided to start building up my purple collection again.
There are millions of leather bags out there (no, I don't mean in my closet!) but I have to say I have a thing about Italian leather handbags. I own a few and they are really well made. That means they are not just good looking ones, they also feel so nice when you touch them. A few years ago, one of my Italian bags survived a whole day in the rain when I was sightseeing in China. I thought that bag was a goner but, after I let it slowly and carefully dry out, it looks just like nothing ever happened. And this was after getting soaking wet for a whole day.
The Italian leather quality is just one of the reasons I like this purple Bloomfield Hobo. The other, is the story behind it.
You all know I am Chinese and my husband is American. There were a lot of culture shocks after I moved to the U.S.A. One of them was my husband's philosophy towards shopping. He is always trying to buy local produce or things that are Made in America. I had a problem with this a few years ago because we were pretty tight and didn't have much to spend. So I thought why not save some money by buying the similar things that were made in China? But he is pretty stubborn. He said this is his way to support the American economy anytime that he can.
After 8 years of living here, I started to agree with my husband. (Shhhhh! Don't let him know, I don't want him getting too full of himself!) Every small action of supporting the local and American economy, is supporting my friends, neighbors, relatives and even ourselves. So when I found out this bag was made in New York using Italian leather direct from Milan, and the lining was made in a New Jersey mill that manufactures high end upholstery fabric, it made me feel pretty good about this bag. In fact, I consider buying this leather purse as kind of my patriotic duty; sort of like voting! Hey, I'm an American citizen now too you know!
The best part of this bag is the price; it is only $298 and they have so many different colors. If you are thinking of buying one, you had better hurry, because some of the colors are already sold out. I have used it just about everyday after I got it. It is very roomy and light. And don't you love that black fur ball bag chain?
Don't forget to join us for today's linkup and have a great day!
| Outfit Details |   
Fur Collar:: Old [Similar here. ]
Coat :: Lord & Taylor [Similar here. ]
Top :: Bebe [Similar here. ]
Skirt:: Nordstrom Rack [Similar here. ]
Bag:: Azlia New York [Same here.]
Boots::Sofft [Similar here. ]
Fur ball bag chain::DSW [Similar here. ]
| Shop the look |
| Today's Link up party |
http://www.bonbonrosegirls.com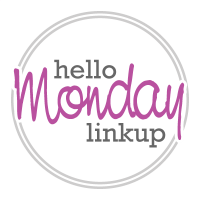 MINGLE MONDAY BLOG LINK-UP!
StickerApp Review/Black Friday Sale /Fashion Linkup
How was your Thanksgiving? Mine was very good! Spending time with family and eating good food is a great combination. And this morning I got to sleep in. As I mentioned in my last post, I will not go to the traditional Black Friday craziness. Instead, I will do a lot of online shopping. I would call it Windows shopping, except I have an iMac!
Your favorite hard working blogger (uh, that's me in case you weren't sure!) has been checking out all kinds of options for you, her favorite reader! Here is some more info to help you out if you're having trouble choosing a unique holiday gift for a special someone. What is more personal than a one of a kind smartphone cover from CaseApp? You can read my review of just such a cover here for more info and examples. And here are a few more photos of mine. You won't see this exact cover on anyone else's iPhone in the whole world. Yes, of course it's true, I asked!
I am having more and more trouble coming up with cool gift ideas for my husband. He pretty much has everything. Well, that's not entirely true. But the things he really wants come with names like Rolex or Lexus. Pretty much I've figured out that if there's an "X" in the name, I can't afford it. 😉 So nowadays, I love things that are personalized. It is the perfect way to show off some individuality. And to help you personalize the holiday CaseApp is running their Black Friday sale. It is the big one with 30% off from Nov 26 to Nov 28th that you can get by using the code "BLACK30". And then on Cyber Monday, you can score 25% off from Nov 30 – Dec 3rd with the code "CYBER25".
Don't like the smartphone cover idea? What, you thought that was my only suggestion? I have to admit, I'm a bit disappointed in your lack of confidence! I just received some cool stickers from another interesting website called StickerApp. As you probably know, I'm a middle school teacher in my civilian life. I have two pandas in my classroom. OK, not real pandas, although that would be waaaaay cool! But I have a panda hand puppet and a stuffed panda that I use in my teaching. My students love them. They gave them each a Chinese name, decided on their gender and even a unique personality for each one. So I ordered these personalized panda stickers for my class. The panda on the sticker looks a lot like the baby panda we have in class. OK, to be fair most pandas look pretty similar. They've pretty much perfected that classic yet fashionable black and white combo look! My students were pretty excited when they first saw these panda stickers. They try very hard to earn one on their assignments. By the way, the characters on the sticker say "very good" in Mandarin. But of course you probably knew that! I usually give these stickers to students when they did a good job! 😉
These stickers are not only for school; that's just how I wanted to use them. How you decide where and why to stick them is entirely up to you. The point is you can personalize them the same way as the phone case. Your one of a kind (OK, maybe 100 of a kind, they're stickers after all) can also be a really cool little gift for your family or friends, or some handy promotion tools for your business. It all depends on what you would like to put on the sticker. I love these ones that I found on StickerApp
However and wherever you use your stickers, the best part is, as with the phone case, they are yours. Unique, personal and special, just like you. I can't get them and you can't get my panda ones. Well unless you do REALLY good on your Mandarin quiz! I hope this post gives you some ideas for your gift shopping. Good luck and get out there and work off that Turkey dinner!
Below are more of today's outfit. Enjoy your shopping whether in the store or online.
| Outfit Details |   
Jacket :: Bagatelle [Similar here. ]
Top:: Loft [Similar here. ]
Skirt:: Tildon [Similar here. ]
Bag:: Michael Kors [Similar here.]
Boots::Lord& Taylor [Similar here ]
| Shop the look |
| Today's Link up party |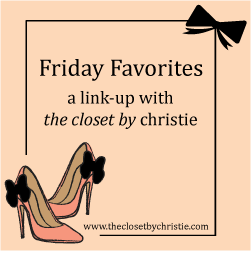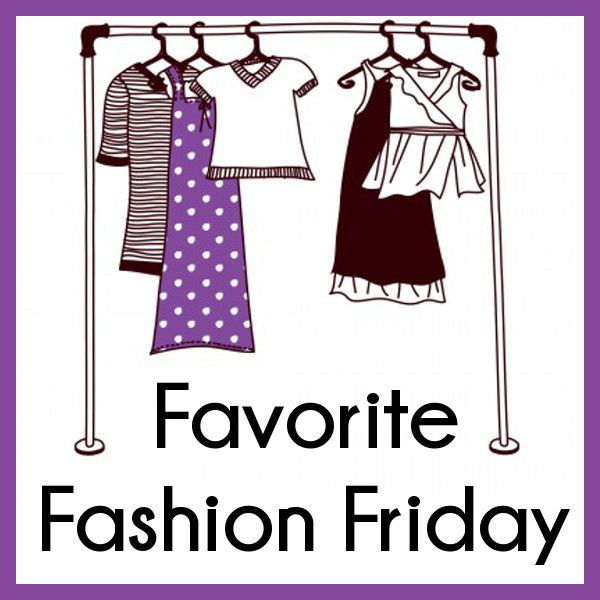 http://www.jeansandateacup.com/
Cheers!
Grace
Over 40s Petite fashion and life style blogger