RAINN Fashion on Common Ground: Designer Showcase & Trunk Show part 2!
I hope you had a great weekend! I sure did! I went to the RAINN Fashion on Common Ground: Designer Showcase & Trunk Show this past Saturday at the Rattlesnake Club in downtown Detroit; and I had a great time! This is the second part of the post for my coverage of this event. For the part 1 post please click here to see more details.
Just a simple summary of what this show is about. This amazing event was produced and co-hosted by the equally amazing Sherlyn Fox. She is the Ms. All World Beauties United States 2015 winner. And this RAINN Fashion on Common Ground-Designer RUNWAY & TRUNK Show is benefiting the Rape Abuse Incest National Network (RAINN) and the local Common Ground Hope Centers of Michigan.
As I told the co-host, Jason Colthorp from WDIV Channel 4 News, when he interviewed me during the show, I was so proud for being a part of this wonderful and heart warming event. Especially after seeing so many talented local fashion designers, I am so happy Detroit is my second hometown. I am very proud that I live near and spend more and more time in "the D".
Sherlyn Fox is such a down to earth normal person, just like most of us. She has a day job and family to run. But she had a big dream and finally decided to pursue this dream even though she is a grandma like me. The best part of her story and this event, is how hard she is working to use her influence to help others. Is there any feeling more satisfying than that?
Because of her perfectionist's attention to detail and her hard work, this fashion show was a huge success. Honestly, this is the best fashion show I have attended. It was not super big but more than made up with the high quality. Everybody and every part of this show was so professional. Sherlyn and Jason did a great job hosting and everybody had so much fun watching the show and participants.
Sherlyn Fox is truly an inspirational person. Now my dream of being a fashion designer has been awaken again. Lol, thanks Sherlyn, like I don't already have enough to do! 😉
Here is the second part of my interview with Sherlyn Fox for the RAINN Fashion on Common Ground: Designer Showcase & Trunk Show. All the photos are from this event and they are my favorite looks. Believe me, it was hard to cut it down to just these ones! Enjoy! 🙂
5. What was the one hardest thing you learned about running this type of fashion show?
a. I could list many things I have learned!
b. The hardest thing I would say is learning to delegate, In my professional life I tend to take on too much as well. Once I realized the caliber of the people I had on my team and how awesome they were it was much easier to let go, delegate and ask for help.
c. I have also learned that we have some very talented and generous people right here in the Motor City. LA/ New York/ Paris look out! The D is back better than ever. Don't get me wrong, there are a lot of "politics" in this business but in the end great talent and great people win.
d. On a personal level, I am typically a very shy person although, I realized I am much more brave than I had ever thought! I accomplished much more than I ever thought I could. I surprised myself with everything I have been able to do … and to top it off, so happy I was able to accomplish much more as my amazing team evolved. I truly believe I have the #bestteamever
6. What is your impression about Detroit?
a. Aside from raising awareness and funds for these meaningful foundations, the other premise behind my event is showcasing just that, the talent and beauty of Detroit. I was very specific in choosing the Designers and the Artisans, one important factor is they had to be from or based/doing business in the Detroit, Michigan area.
Featured designers: MP Fashion, C Creations LLC, Vino Supraja, Michelle Lobsinger, Mattie Idell, KDC Collection, Derby Hats by Rachelle, Game Time Bling, Happy Hookers Detroit, Detroit TShirts.com, and Accessory Styling by Becca Tibus. with special looks from Coco Kouture
Featured Artisans: Hello Melo, LT Studio, Stark Glass, Sanda Cook, Maureen Keast, Rose Lewandowski
b. In addition to the impeccable talent in Detroit, I am highly impressed with everything that has happened and is happening in Detroit. It's very exciting to see the city grow in a positive light.
In September, we held the Model Auditions at the National Building across from Campus Marcius, (with many thanks to the Detroit Ambassador Bruce Schwartz & Bedrock Realty). Bruce toured me through the buildings that have been redesigned and refurbished or in the process of completion, I was blown away! It is stunning, creative, modern yet trendy and chic. If I did not own a home already I would personally move Downtown to the D!
7. How would you sum up Michigan or Midwest fashion?
a. I do think Midwest Fashion has some catching up to do. We seem to always be a step behind. But increased awareness is changing that vision of the Midwest, with designer showcase events such as RAINN Fashion on Common Ground, other awesome Detroit fashion shows and of course not to mention the Detroit Garment Group growing in Detroit, we are certainly heading in the right direction. I am super excited to see the Fashion District growing here in Detroit! I love New York, Paris and LA. I am ecstatic to see that happening right in our own backyard!
8. How would you describe your personal fashion style?
a. I am generally very good at dressing for the occasion. However, as a general rule I would say I have a chic trendy style with a little bit of classic mix, but the beauty queen in me never allows me to turn down an opportunity to go glam and of course my professional side grabs little of the sophisticated style from 9-5. I love to be fashion forward, however, some new trends have to grow on me before I accept them. Working on this project and with these amazing designers is so inspiring to see their sketches turn into life! They definitely inspire me to take more risks and always stay on top of the fashion trends.
Have a great day everybody!
| Outfit Details |   
Blazer :: Alberto Makali [ Similar here. ]
Leather skinny :: Nordstrom Rack [Similar here. ]
Clutch :: Express [Similar here. ]
Booties::Lord & Taylor[Same here. ]
Watch::ESQ from Movado [Loving this. ]
| Shop the look |
|TODAY'S LINKUP PARTY:|
http://www.bonbonrosegirls.com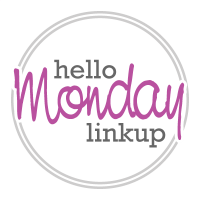 MINGLE MONDAY BLOG LINK-UP!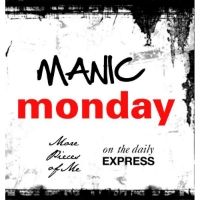 http://www.atouchoftartan.co.uk
Cheers!
Grace
(Visited 231 times, 1 visits today)