Fashion designer Vino Supraja interview and fashion linkup
A few weeks ago I covered a local fashion event and that was where I met Vino Supraja. You can read those posts here and here She is an upcoming fashion designer who has a very unique fashion sense. Here are the interview questions I asked about her and her brand.
1. I know you are from India. You graduated from the IFA Paris school and studied in Shanghai, China. And now you run your fashion business in Michigan, U.S.A. That seems like a long journey with a somewhat unusual destination. I've also come from Shanghai to the Detroit area so we have something in common. Please tell us a little bit more about yourself, something like when and how you decided you wanted to become a fashion designer? Why did you choose the Detroit area to set up your fashion base? We want to know more about you!
Yes, it was a long journey indeed. The story is going to be a bit long 🙂 Pardon me for that.
I was born in a small town called Vandavasi, in the south of India. My Dad and Brother were doctors and Mom runs a school for the past 28 years, yes a family with strong academics. I did my schooling there, in my mom's school.
I moved to a city called Chennai, India to perceive my bachelors degree in Architecture. My connection with arts and design started then. After finishing my bachelors in Architecture, I studied graphics and animation, to learn creating walkthroughs for the buildings I design. That opened my eyes towards the process of media and film making and I studied the basics of media in a prestigious University in Chennai. I became a Radio Jockey and a producer in BBC Radio One that led me to becoming a Video jockey as well. While my Media journey was going successful, I had to move to Shanghai, due to my husbands job. For me, always family comes first! Hence I decided to leave my media career and moved to Shanghai. As you can guess, I couldn't do anything related to media in China, not knowing the language. So, I chose to study. When I was looking for options, I came across IFA Paris, a fashion school based in Paris and they have their campus in Shanghai as well. Being a person always inclined to creative studies, I chose to do a Bachelors Degree again, this time in Fashion. I would say, that is the best decision I have ever taken in my life! I felt that I belonged to fashion right on day one. I did the fashion degree with all my dedication and sincerity and that earned me the prestigious 'Golden Laureate' Award and 'The International Designer Award' in the China international fashion Designers creation contest. At that point I had to move to Detroit, again for my husband's job (He works for Ford, now you know why Detroit) So here I am in Detroit, because I am a child of destiny! I strongly believe, wherever you are, whatever you do, if you give your 100% to that, life will take you to the right places at the right times.
2. Where did you get the inspiration for your current collection? I love your designs very much! Where can we buy your designs?
My current F/W collection is inspired by the Kaleidoscope. I designed the textile as well and got them printed. My inspirations are always from my life, my roots and my origin. So, every collection I make are really close to my heart. Right now, my clients contact me by email and Facebook. I have a consultation session with them, followed by fittings before delivering the garments. For clients overseas, I do the consultations and measurements over Skype.
3. What is your plan for 2016? And what about beyond, where do you see you and your brand in the next 5 years?
I am always interested in the process of film making, so I would love to do costumes for movies in future. I am also planning to launch an online store soon. I like to be a mentor for students and aspiring designers as well. These are all my plans and I am sure life will take me there soon.
4. What suggestions do you have for someone who wants to be a fashion designer? Any tips and lessons learned that can help them get started a little bit easier?
Fashion is not fun as you see from outside. It needs a lot of handwork, physically and mentally. So, be prepared. If you are ready to work hard, nothing is more rewarding than Fashion.
5. What are some must have skills that a fashion designer should have? Is there any hope for someone who has an eye for fashion but doesn't have the drawing and sewing skills?
I strongly believe, there is no skill that cannot be achieved by any one. All you need is practice. I remember coming back home crying after my sewing classes, because I couldn't sew even one straight line, but now I don't even have a seamstress working under me. I do all my collections with my own hands. All it needs is your time. Drawing, Sewing, Draping, Pattern making, anything can be learnt by practice.
6. if you could go back in time 5 years, what 2 pieces of advice would you give to younger Vino? The first to make sure you do this and the second to make sure you don't do that.
Given that choice, First I would tell her that I love her for exploring so many different things in life and I would just ask her to keep working hard and continue making wild choices in life.
Wow! What a story. So, are you ready to let your inner designer out? 😉
I started to host more linkup parties since last week. Please come back every Monday, Wednesday and Friday to join us! That means today we have a linkup below! 🙂
Don't forget to enter the giveaway from AIBI WATCH AND Have a great day!
You can enter the giveaway below:
Giveaway Terms and Conditions:
U.S. and Canada only. Winner is selected by Rafflecopter automatically and will be contacted via email, you must enter a valid email and must confirm receipt within 48 hours from the time and date emailed. This event is in no way administered, sponsored or endorsed by, or associated with Twitter, Facebook, Google, Pinterest or any other Social Media platform. No purchase is necessary to enter. Odds of winning are contingent on the number of entries received. You will have 48 hours to respond or prize is forfeited and a new winner will be selected. Void where prohibited by law. The SPONSER is responsible for shipping and delivery of the prize unless otherwise stated and the owners of Colorandgrace.com are not liable for prize delivery or receipt. You will hold colorandgrace.com harmless of all claims. All entries will be verified before winner is notified and any invalid entries will be disqualified.
Here is a coupon code "GRACEL" exclusively created for my readers to get $20 OFF when you shop at AIBI. Good luck everybody and don't forget to join the Fashion Linkup below.
| Outfit Details |   
Sunglasses:: Chloe [Similar here. ]
Vest :: TJ Maxx [Similar here. ]
Sweater :: BCBG [Similar here. ]
Jeans:: Joe's [Similar here. ]
Bag:: Italian Leather [Similar here.]
Boots::DSW [Similar here. ]
Watch::Movado [Similar here. ]
| Shop the look |
| Today's Link up party |
http://www.bonbonrosegirls.com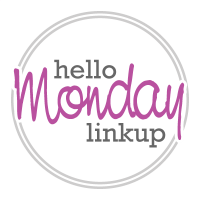 MINGLE MONDAY BLOG LINK-UP!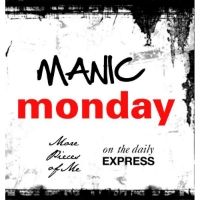 http://www.atouchoftartan.co.uk
Cheers!
Grace
(Visited 476 times, 1 visits today)