One year blog anniversary and fashion linkup
My blog is 1 year old today. Rather than tell you how I feel, I prefer to reflect on the milestones and my favorite two outfits from each month with you.
December 2014
My first month was only just over 3 weeks but I still had 22 posts. My first comment ever came on my day 5 post. OMG, I was so excited! (BTW, I still am. I know how incredibly busy the whole world is so when someone takes time to leave a comment on my blog I REALLY appreciate it!) I decided to post everyday. How hard can THAT be? Well pretty hard it seems; I have no clue what to write. I'm not even close to being a computer expert and am still having trouble with how to post photos. Your comments have gone completely quiet. Hello, anybody out there?
January 2015
Well rested from the holiday break I decided to kick blog and take names! I did 32 posts and even got in a few videos on YouTube. I started to get organized and finally decided on the format of each post. I was starting to figure out what I wanted to say and how to do it. It was a lot of work but I was feeling pretty good and going very strong. I felt energized. I felt like I was young again. And I thought I could take on the world. It was pretty much "Look out fashion industry, I am coming and you better watch out!" 😉
February 2015
The shortest month but I did a pretty ambitious 33 posts. This could only mean one of two things: I was either super passionate or super crazy! I mean here I was in Michigan, in February and I was taking pictures outside in the snow wearing less that I did when I was in my apartment back in Shanghai. Looking back now I'm wondering if the excitement didn't make me feverish! My blog was finally gaining some traction. With fast growing traffic and comments, I actually got my first sponsor. Just like your first lover, I think I will never forget it. Unlike my first lover, my sponsor and I are still friends! Anyway, I was feeling pretty full of myself. Yay, I made it! Lol! How naïve we are when we were young!
March 2015
I'm still trying to blog and do my real job fulltime! 32 posts for 31 days. I'm still not sure how that happened. And I used to be so good at math before I moved to America! I got some more sponsors. I guess that meant people were starting to pay attention. One thing about my personality that is both a blessing and a curse is I won't quit until I can solve a problem. Sometimes that even hurts my health because I'll stay up late instead of going to sleep when I'm tired because I just have to fix something. My blog is my baby and when something isn't working like it should it drives me nuts. One of the things it took me a long time to figure out was this whole linkup thing but this was the month I finally solved that puzzle and started to join in with other bloggers.
April 2015
I'm still burning the candle at both ends. April has 30 days and I had 30 posts. More sponsors, more linkups. But it's kind of like a drug. The more I get, the more I want! Everyday life is totally changed. No free time at all because I was so attached to my blog. It's become this huge focus in my life. I mean when we went on vacation I had to spend hours each day in the lobby of our resort because that was the only place that had good Wi-Fi! I'm already pretty hard wired with a Type A personality and have trouble relaxing. Now I added the pressure of a daily blog post to my daily job and it was not a good combination.
May 2015
After half a year of non-stop working on this blog. I was very nearly burned out. I wasn't happy. My husband wasn't happy. And I had an idea my readers weren't as happy as they should be either. So I regrouped and remodeled my posts. For one thing I decided I needed a break and dropped Sundays from the schedule. Up until now my blog had sort of been my online diary. The stories were mostly about me and my experiences. Don't get me wrong, I think they weren't bad stories and I had a lot of comments that told me at least some people liked them. But that wasn't why I wanted to get into blogging to begin with. My dream had always been to be a part of the fashion industry and I wasn't really talking about fashion as my main topic. So I got on a regular schedule and gave each day a theme to write. Finally my blog was not just my personal story. And another cool thing happened as I was featured as TOP 10 HANDBAG BLOGGERS OF APRIL 2015.
June 2015
After 7 months I was finally brave enough to take photos in public! Up until now pretty much all my posts had been shot either in my house or outside in my backyard. I'm pretty shy and it took a lot for me to be able to pose for photos with people looking at me. In fact I still struggle with it but have gotten a lot better. It just takes practice. Also my computer skills continue to improve. I finally was able to figure out the affiliate links and started to host my own fashion link up. More people noticed me and I was featured in the "Street Style" feature in Cliche Magazine.
July 2015
One of the best things about my real job of teaching is you get the summers off. Well all the other teachers did anyway. It was my summer break but it was no break for me. No, crazy blogger decided to work every day for 12 hours or more sitting in front of her computer. Yay! What a fun summer! Instead of getting suntanned I was getting burned out again! And even worse, I was worried my blog's quality was suffering. Time for another change. Now I switched to 4 days a week to ensure I could keep the high quality I have always felt I owed not only you readers but myself. Another cool thing, I was invited to my first fashion show.
August 2015
Now I was sort of catching my breath a bit. I started to focus on my social media in general and growing Instagram in particular. When someone thinks fashion in America they think New York, or maybe L.A. but what they don't think is Detroit. I had been feeling like I was stuck on a deserted island here. But this was the month when a bottle washed ashore with a note in it that told me there were lots of other fashion bloggers in the area! I was pumped! This was just the news I was hoping for. I had a great time when I met up with almost 20 of our local fashion bloggers for a meet and eat (well we did have brunch!). After thinking I was the only fashion blogger in Michigan for the past 9 months it felt so good to find a group that shares similar interests, passions and supports each other. Another cool achievement as I was featured as Blogger of the Month at Cliche magazine.
September 2015
A new school year started. And both my husband and I decided to have surgery! I guess that's when you really know you're meant for each other when you have your hospital procedures scheduled together! Don't worry, we're both fine. It was just a crazy coincidence from medical tests that we'd put off because we went to China the past 2 summers for my husband's job. Neither one of us had to spend the night in the hospital and I never missed a single post. How dedicated I was! 😉 Hey, people are starting to notice me! I was invited to more and more local fashion events and featured in local press.

October 2015
Time to reprioritize. It's pretty clear now that I really need get better balance in my life. Our recent medical issues helped to make things more clear. Our family and our health is back up to number 1 where it belongs. My work is next, It's been pretty obvious that I really needed to get back to my "A" game. So with a full time (paying) job and two people still not 100%, I decided to drop one more post and go to what I have always considered the minimal 3 posts per week.
November 2015
It seems like October is always the hardest month for me. We just finished September which is the first month back to school so everyone is happy and remembering summer travels. October has no holidays and is just a long hard month to get through until you get to November with it's long Thanksgiving break and then short sprint to Christmas and New Year. I'm feeling much better with the new posting schedule. My page view took a big hit when I scaled back but even that is starting to recover. This blog has become a part of my life, not my only life. That is progress! And that is the way it's supposed to be!
December 2015
After a year, I still love being a fashion blogger. I've seen a lot of my sister bloggers who gave it up. These are women I followed and admired. I understand why. This is a LOT harder than I ever thought it would be. Most things are. And like most of those things, if you stick it out, it's worth it. The key is to find the balance that works for you and your life. If you ask me what I learned from this year. It was patience. If you're going to do something, do it with purpose. Put your heart into it. People can tell instantly if you're just going through the motions. My students certainly can and so can my readers. So in my teaching and my blogging I'm doing my best to keep my quality high. If you are truly proud of what you are doing it will show. You will feel better and more rewarded, your blog will get more traffic and you will make more friends. OK. Ready for Year 2? Because I sure as heck am! In the words of a brand new blogger "Look out fashion industry, I am coming and you better watch out!"
Have a great day and don't forget to linkup below:
| Shop the look |
| Today's Link up party |
http://www.bonbonrosegirls.com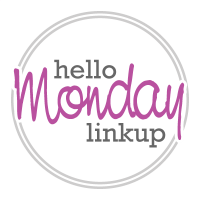 MINGLE MONDAY BLOG LINK-UP!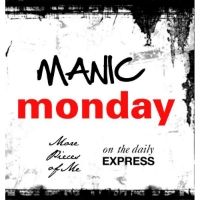 http://www.atouchoftartan.co.uk
Cheers!
Grace
(Visited 384 times, 1 visits today)