What to wear for a Christmas party fashion linkup
This time every year, my students will ask the same question:"Do Chinese celebrate Christmas?" Well the answer is yes and no. Chinese do know about Christmas, but not a lot. To be more accurate they know about the gift giving part of the holiday but not about the true meaning. All they see are the fancy decorations at the department store and they hear the music there while they are shopping. It's rare but there are some Chinese families that even have a Christmas tree and stockings in their home.
Now that you know that, you may have easily guessed about my Christmas memories. Correct, I don't have any! And like most of the country, I didn't know much about Christmas either before I moved to the USA. In the small town we lived in when I first came here, we had a very nice neighbor. I think she made me her personal project to teach small town American life to. She taught me how to garden and during that first Christmas, she invited me to help her and her mom hang ornaments on her tree. That was where I learned that ornaments are not just beautiful decorations, they can be priceless memories we collect throughout the years. So now wherever my husband and I travel, we always buy an ornament to add to our collection. And then on the day we set up our tree, it becomes a very joyful moment to remember all the good times we had. I was heartbroken a couple years ago when I dropped and broke our ornament we got in Venice, Italy! I almost cried but then my husband mentioned that now we have a good reason to go back!
Christmas is always full of joy and fun. One of the events we look forward to this time of year is the annual Christmas party. My husband's company has a yearly formal dinner with entertainment, prizes and everyone gets a nice bottle of wine to take home. My eyes are always so happy to see these folks all cleaned up and looking so fabulous that night. 😉
For several years now, the annual party is always in a fancy club that looks like a castle. We love this location also because we happen to live only a few minutes drive from it. That can be a real benefit with the bad weather we often get in December. It's a pretty big company and there are always a few hundred people who enjoy live music, adult beverages, good food and dancing. Last year, we were even surprised by a casino setting. The company did a great job keeping the secret. Nobody knew anything about it. After a nice dinner, the banquet hall staff slid open the wall and there was a mini casino. They had card tables, roulette wheels and slot machines. People were holding cards, pulling levers and throwing dice. It was a very cool night.
I am not sure about you, but I do like dressing up and attending a little bit fancy party once in a while. This has been our 7th year of going to this annual party. I am pretty proud that I only wore the traditional little black dress for one year. You all know I love colors, so I try very hard to not wear black like so many ladies do for a formal party. 😉
What color dress are you going to wear for your big holiday outing this year?
Have a great day and don't forget to linkup below:
| Outfit Details |   
Dress:: Saks 5th Avenue [ Similar here. ]
Necklace:: Banana Republic [Similar here ]
Bracelet:: Express [Similar here. ]
Heels:: Aldo [Similar here. ]
Clutch::Ivanka Trump [Similar here. ]
| Shop the look |
| Today's Link up party |
http://www.bonbonrosegirls.com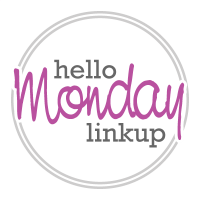 MINGLE MONDAY BLOG LINK-UP!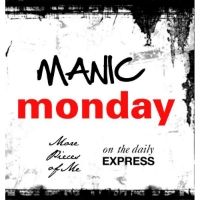 http://www.atouchoftartan.co.uk
Cheers!
Grace
(Visited 400 times, 1 visits today)