Rita and Phill Custom-Fit Skirts review and fashion linkup
Nowadays, I am all about customization. I just don't believe in one size fits all, or one style fits all. You may still remember from my previous post, that I have a very odd figure. You may say, come on girl, you look perfect. Oh well, thank you very much for saying that, but I know who I am. I do have a problem finding the best fitting clothes all the time. Why? Because my bust is a size medium, my waist is size large, and my butt is size small. You see? Everybody has something they'd like to trade in for something different.
So when it comes to skirts, a custom-fit option is my best choice. In this post, I am wearing a Jennifer skirt from Rita and Phill it is the first time I feel I am sexy with a very conservative skirt. It is just the way the skirt is hugging my body without showing my tummy. Also that easy going vibe that comes with no longer needing to hold my breath for a photo!
I am very pleased with this Jennifer skirt, it is so well made as you can see from these photos. They even send a hand written card along with the skirt. How thoughtful it is! I can tell they sure made this skirt just for me, with love! 🙂
If you are not familiar with Rita and Phill, here is some info for you.
How does it work?
Rita and Phill only need 3 simple measurements from you: your waist, hips and thighs.  Those numbers are then plugged into their design system, along with your height and a hand-drawn custom pattern is created for your body.  Every skirt undergoes its own analysis, and a separate pattern is made for every single different skirt they make. Rita and Phill then manufacture everything in their in-house studio and the custom one of a kind item then ships directly to their customers.  All the middlemen are cut from the process so they are able to pass on the savings to their customers.
Quality:
Every Rita and Phill skirt is truly a labor of love. The key to their high quality products is in the perfectly executed details. At Rita and Phill, they use classic hand-stitched techniques found only at the most exclusive designer brands. From the fabric selection to the construction and stitching, their techniques have been meticulously selected to give you the perfect combination of fashion, comfort and fit.
Production:
When your order is received, the initial stop is with their Pattern Team. They evaluate the design you selected with your measurements, creating a unique pattern for each skirt that is ordered. This ensures that you get a skirt that is made for your body and your curves.
At Rita and Phill, they believe that quality products require quality production. Their production group works in teams, which they call clusters. Each cluster consists of 2-3 highly skilled tailors who are capable of creating the entire piece on their own. This is important because it means that any issues that may arise during the production process is usually caught early on, when it is easy and less time consuming to fix. Your skirts stay with the same cluster the entire time it is in production, ensuring that it gets the care and attention that it deserves.

This in-house production process allows them to provide the highest quality control over every skirt. There are no assembly lines; instead, all our skirts are hand-made with care and attention to detail. 
How are Rita and Phill Different?
What makes Rita and Phill different is that they've created a unique pattern system that is personalized for each body type.  They have worked with women of many shapes and sizes and have used their experiences to understand and create custom adjustments to each skirt according to each woman's measurement, body shape, height, and proportions. This means that they don't just change the measurements on each skirt. They also use a different cut, to make sure the skirt not only fits you, but that it also flatters your specific body type.
You can use this 30% discount code: CustomSkirt566 if you decide to give it a try.The code is active until February 15, 2016 on their website.
| Outfit Details |   
Sweater:: Ann Taylor [ Similar here. ]
Sunglasses:: Prism From DITTO [Same here. It worth $408 but Rent it for only $24/mo. It includes free shipping and free 30-day returns. You can use code: COLORANDGRACE to receive your first month for free when you sign up with this code.]
Skirt:: Rita and Phill [ Same here. ]
Bag:: Saks 5th Avenue [ Similar here. ]
Heels::Nordstrom [ Similar here. ]
| Shop the look |
| Today's Link up party |
http://www.bonbonrosegirls.com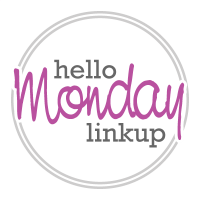 MINGLE MONDAY BLOG LINK-UP!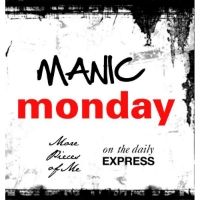 http://www.atouchoftartan.co.uk
Cheers!
Grace
(Visited 768 times, 1 visits today)