MP Fashion Mila Pershyna interview linkup
I met Mila Pershyna, the founder and CEO of MP Fashion LLC, back in November 2015. Her designs were closing the show at the wonderful RAINN Fashion on Common Ground: Designer Showcase & Trunk Show.
I was amazed by her designs and herself. What a beautiful and talented woman! Below is Mila rocking her own design at the end of her fashion show.
I think you will not be surprised that she was previously a model. In fact, she still models for her own design sometimes. How can she keep her killer figure after giving birth to her super cute son? I don't know, maybe I have to do another interview post to get her tricks. 😉
During my winter break, I visited her showroom and design studio. I remember she told me before that the life of a fashion designer is not as glamorous as most people think. To be a good one, it involves a lot of hard work.
Mila Pershyna began her journey into the fashion world with experience in apparel retailing and an internship with the world-renown Diane von Furstenberg. Mila's skills and creativity have earned her two finalist spots in the American Sewing Expo "Passion for Fashion" live sewing and design contest – as well as invitations to participate in fashion week events throughout the Midwest.
MP Fashion prides itself on being a brand committed to fit the fashionable woman's demand for quality apparel. With a studio and showroom located in Michigan, the brand is designed and manufactured in the U.S.A.
Mila was born and raised in Grodno, Belarus. She first discovered her love for fashion at a very young age, when she would make paper dolls and dress them up. As Mila got older, her childhood pasttime evolved into a more professional skill. Mila soon began creating clothes for her friends, peers and even herself.
Maybe that is why I gave up on my own fashion designer's dream. I was too busy climbing trees and playing in the farm fields when I was young. Oh well, I guess that's why I went with my "plan B" where the "B" stands for Blogging! 😉
Below is one of my favorite pieces from her line.
During the visit, it happened to be just the perfect timing for her semi-sample sale. Hey, despite what my husband thinks, I had NO IDEA there was a sale of any kind going on. I was totally shocked and had to hold onto my husband's wallet to keep me from feinting! But of course once I recovered I had to support our local talent, and the economy. So totally I bought 4 pieces from MP Fashion and am modeling one for today's post. I probably would've bought more but, as with most designers, Mila targets women a bit taller than my 5 foot nothing and a quarter height! Anyway, I am sure you will see some more of my scores on later blog posts. 😉
Mila is a very active community member. She writes articles for local newspapers (Detroit Express), and provides professional design development and production services for others. She also offers internships and educational workshops (Facebook and meetup page-Michigan Fashion Industry Professionals Group). Outside of designing and growing the business, she dedicates a significant amount of time to local volunteer and charity work. Which, again, is how we met in the first place.
Always looking to develop new talent, MP Fashion has even incorporated those efforts into their mission statement: "Part of what we do is help new and upcoming designers to build their brand and product". MP Fashion has a high demand for those services so the company also provides resources for fashion professionals in product development that includes pattern making, prototyping, fitting, grading, digitizing and consulting.
Now you may ask, where can you find her designs? Well I'm glad you asked! There are many ways in fact. MP Fashion wholesales to boutiques, they also sell online- mpfashion.us and e-commerce sites like Smartbargains, Zulily and groupon. If you are living in Michigan, you can check out her showroom at 2474 Orchard Lake Rd., Sylvan Lake, MI 48320. Make sure to contact her via milapershyna@gmail.com for an appointment.
I really love all the pieces I bought and have already gotten quite a few compliments. They are very well made, and she takes pride in her work. Before she handed them over to me, she thoroughly checked every seam, fixed a loose button and cut off every little loose thread. Details decide everything and Mila is definitely detail oriented.
Just in case you are wondering if this is a sponsored post, the answer is no. I bought everything by using my own money (well I count my husband's money as mine)! I simply just admire her work and wanted to spread the word. 🙂 Have a great day and don't forget to linkup with us, also enter the giveaway below.
I know the holidays can be stressful for a lot of people, so you may need some little whiff of comfort to give yourself, or someone out there. Now I am giving away a brand new bottle of Nicole Lee Blooming Bouquet Eau de Toilette to one lucky winner. Please note, this giveaway is valid in the USA only. Please enter this giveaway below, I just need you to do three things, leave a blog comment, follow me on Instagram, also retweet or repost on Instagram, Facebook or Twitter. Also check out the Nicole Lee website; I don't think you'll be disappointed! Good luck everybody!
| Outfit Details |   
Cape:: MP Fashion [ Similar here. ]
Sunglasses:: Prism From DITTO [Same here. It worth $408 but Rent it for only $24/mo. It includes free shipping and free 30-day returns. You can use code: COLORANDGRACE to receive your first month for free when you sign up with this code.]
Jeans:: Joe's [ Same here. ]
Bag:: ifchic.com [ Same here. ]
Booties::DV [ Similar here. ]
| Shop the look |
| Today's Link up party |
http://www.bonbonrosegirls.com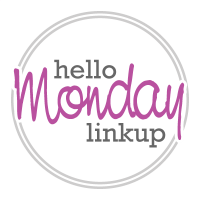 MINGLE MONDAY BLOG LINK-UP!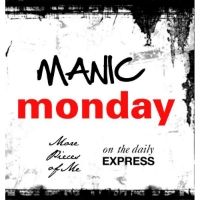 http://www.atouchoftartan.co.uk
Cheers!
Grace
(Visited 246 times, 1 visits today)