What does a one year old fashion blog look like?
That's one of those questions like; how high is up? Or; how loud is too loud? If you ask 100 people you will very likely get 101 answers, you know, there's that guy that always changes his vote! For me, I am a detail oriented person. So I write my goals down to keep me from forgetting the big picture. When I see it on paper it's more real to me. I've always been that way but, hey, it works for me! Anyway, when I was working on my plan for my second year of blogging, I realized there is almost nothing online to give me an example to compare to or a standard as a reference. I mean I looked all over the internet for a Blogging 101 class that would tell me exactly what to do and how I would know I'm on track. But for my Google searches, those "o"s just turned out to be zeros! So that got me thinking, there are probably others who would like to know what a one year old fashion blog looks like. Since I just celebrated my first blogiversary last month, I can let you know some facts about one blog at least. But since that just happens to be my blog it's probably the most important one for you anyway!
Posts: 295. I am a full time teacher and now I post 3 times a week. It is true that when I posted more often before, it did bring more traffic. But this pared down schedule fits in my lifestyle much better now. When I started I averaged more than 7 posts a week for almost the first half year but it was taking it's toll on my body and especially my attitude. I decided it was way more important to keep my quality up so the quantity went down. My husband is my photographer and has been a huge supporter from way before day one. That has made a HUGE difference. I started to take street style photos since last July. Before that, all photos were taken either in our house or in our backyard. I am not good at filters or any editing tools so all my photos on my blog are untouched. Yup, that's the real me!
Page view per month after my first year: about 27,000. Most of my readers are from New York City. Second place goes to the area where I live, in Michigan.
Sponsored posts: about 4 per month. Why so few? Because I'm very picky! I check all potential sponsor's customer reviews and website reports as best I can. If they are not trustworthy, I will not work with them. I don't usually find sponsors; instead, they contact me via email or IG, FB. I do put a lot of effort into my content for each and every post. I think it shows and hope you notice it too!
instagram followers: more than 5,800. I had never been on IG before so this account is solely for my blog. It was growing very slowly but I started to really focus on it in June last year after I realized how important this account is for a fashion blogger nowadays. There were totally 975 posts on IG which got 85,644 likes last year. I am bad at taking selfies (I know, it's hard for me to believe it too!) so there were only a few. My life isn't all that glamorous either, so there were only a few posts of food or drinks. Most of the shares are just the same photos from my blog post.
FaceBook followers: more than 1,800. I have never been a big fan of FB for no really good reasons. So I probably didn't pay enough attention to this account, but later I realized it is the major resource for local fashion events. I started to grow my account since last September. And it's made a huge difference in getting the word out. How much? I was invited to 5 local fashion events last year, pretty much all coming from FaceBook info.
Twitter: uh, oops. Only about 2,400. Not so good. It's growing but much slower than the others. It's hard to put a photo up and say much more than a few words with the character limits. I'm hoping to get that tweet count up in year 2!
Honestly, I never turn on any social media notifications on my iPhone or iPad. If I do, probably I will never sleep, work or do anything. I rarely reply to all the comments either now, just because I don't have the time. I calculated before, if I reply to all of them, it will take me about 3 hours per day to visit their account, like or leave a comment or reply a comment. My teaching job is very demanding and I spend a pretty long time commuting everyday. If I spend 3 hours on that, I have to cut my sleeping hours. And you do NOT want to see me overtired! Not pretty at all!
Below are other social media accounts I have.
Google+ followers: more than 5,000
Bloglovin followers: about 1,000
Lookbook and Chictopia followers: about 1,500
Pintrest followers: 300
Hopefully these numbers and insight and comments can help you with your blogging plan. Good luck everybody and don't forget to enter the giveaway below:
Now I am giving away a brand new Nicole Lee BRIELLE COLORBLOCK WALLET to one lucky winner. Please note, this giveaway is valid in the USA only. Please enter this giveaway below, I just need you to do three things, leave a blog comment, follow me on Instagram, also retweet or repost on Instagram, Facebook or Twitter. Also check out the Nicole Lee website; I don't think you'll be disappointed! Good luck everybody!
| Outfit Details |
Jacket :: Tahari [ Similar here. ]
Sweater :: Loft [ Similar here. ]
Jeans:: Joe's [Same here. ]
Booties:: Nordstrom Rack [Similar here. ]
Bag::Ifchic.com [Similar here. ]
| Shop the look |
|TODAY'S LINKUP PARTY:|
Meet our co-host Rania from The Wardrobe Stylist

Rania's Biography:
Branding herself The Wardrobe Stylist, Rania began styling and blogging nearly a decade ago. She worked with a long list of clients and as a blogger, she covered several coveted events. She recently launched the Reversible Pocket Square. Made from 2 distinct fabrics, the reversible pocket square takes a modern and innovative shift on the age old accessory, allowing the wearer to choose which side to showcase or have both sides conveniently peak through.
Please visit her or follow her on your favorite social medias below:
Instagram:
Bloglovin:
Google +:
http://stylediarybyosy.blogspot.com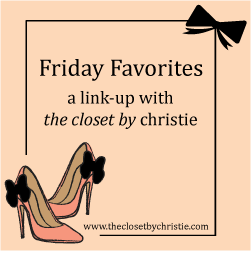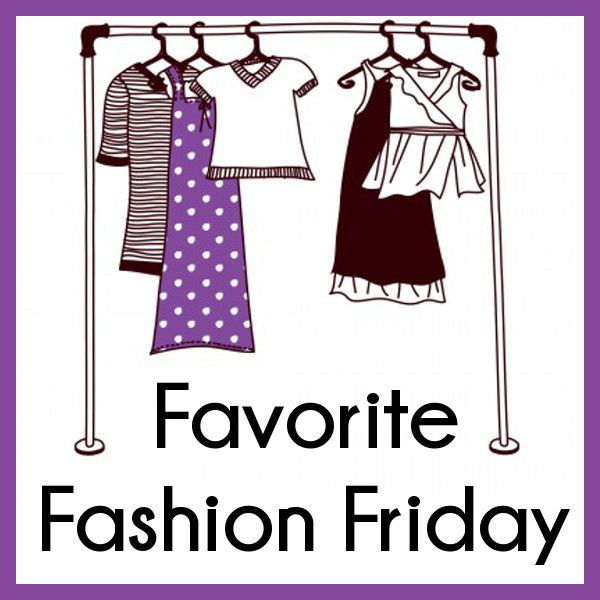 http://www.jeansandateacup.com/
Cheers!
Grace
(Visited 217 times, 1 visits today)