1st Annual Fashion Winter Ball fashion show linkup
This past Saturday I was invited to the 1st Annual Fashion Winter Ball fashion show at the International Institute in Detroit, Michigan. It was hosted by the Young Socialites Kid Clothing and Model Magazine.
I have been to many adult fashion shows. Although there are some models who are only 13 years old, they surly don't look like kids. Most of the models in this show were under 12 years old. And some of them were WAY under 12! There were a few toddlers who couldn't have been much more than 2 years old! They barely could walk, and some of them needed help navigating the stairs because their little legs were too short to reach the next step. What they lacked in height and maturity they more than made up for with pure cuteness in huge quantities! See for yourself. Aren't they just adorable?
I didn't know what to expect for a kids fashion show before I went. But I have to say, that watching these little tykes strutting their stuff, a lot of them with enough attitude to put a diva to shame, was the best therapy for me I could hope for. We all laughed so hard the entire show and those little cuties just melted my heart. I was very impressed to see some of them already have the model's vibe and I will not be surprised to see them at New York Fashion Week in the future.
These youngsters don't just look cute, they are also very talented. There was even a child fashion designer that night. No, I don't mean someone that designs clothes for children to wear. Well she does but what I mean is, the designer is 12 years old! Her name is Daria Dimitrova. Below are a few photos from her first collection. Please come back to my blog next week to read a detailed interview with her.
There were several adult designers as well that night and here are few looks from them. I love the color and the cut of this dress very much! It is from Naima Melanson, who is the super women behind this show. And I'll be posting a detailed interview with her later too.
Below is one of Diana Cholakova's new collection: Four Seasons. And she is the young designer Daria Dimitrova's mom. How cool it is there are two designers in one family! Again, I'll be sharing more about her story in a later post. 😉
I hope you have a great day! Don't forget to enter my latest giveaway and join us for the linkup parties as well!
Now I am giving away a brand new Nicole Lee BRIELLE COLORBLOCK WALLET to one lucky winner. Please note, this giveaway is valid in the USA only. Please enter this giveaway below, I just need you to do three things, leave a blog comment, follow me on Instagram, also retweet or repost on Instagram, Facebook or Twitter. Also check out the Nicole Lee website; I don't think you'll be disappointed! Good luck everybody!
| Outfit Details |   
Jacket:: Old [ Similar here. ]
Shirt:: Saks 5th Avenue [Similar here.]
Necklace:: Happiness Boutique [ Similar here. ]
Culottes:: Vince Camuto [ Similar here ]
Booties::DV [ Similar here. ]
Bag::Michael Kors [ Similar here. ]
| Shop the look |
| Today's Link up party |
http://www.bonbonrosegirls.com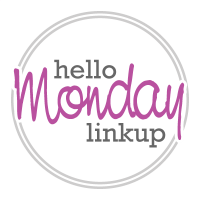 MINGLE MONDAY BLOG LINK-UP!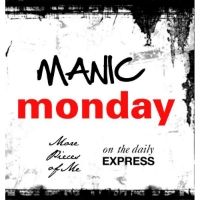 http://www.atouchoftartan.co.uk
Cheers!
Grace
(Visited 793 times, 1 visits today)