Young fashion designer Daria Dimitrova interview
Two weeks ago I was invited to 1st Annual Fashion Winter Ball fashion show and met this young fashion designer in Michigan. Her name is Daria Dimitrova and she is only 12 years old.
I spent a short time on the back stage of the fashion show with Daria and later on we communicated a lot by email. As you all know I am a teacher. I teach middle school and high school students. So it is very interesting to get to know her as a young designer. I can't help to compare her with my 7th graders and am often impressed by her maturity.
Overall, Daria Dimitrova is just an ordinary kid but with a big dream. She loves the performing arts. When she was little she took art classes at the Flint Institute of Arts. There she learned to draw, paint, design, computer program, sculpt, and do many other things that involve art. As she started to grow up she realized that she had a passion for theater. Her artistic background helped her with her acting techniques.
Later she realized costuming is a very important part of the whole theater experience. Without good costuming the shows don't look very professional. She and her mom Diana Cholakova created a lot of costumes for the shows and that is where she discovered her fashion passion for clothing. If you noticed her mom Diana Cholakova sounds familiar that is because she is a fashion designer as well and you can read the interview here from my previous post. Because of her mom, Daria got to experience the behind-the-scenes process of designing and she started to get involved with fashion as her mom's model and big helper. All of those activities made her feel that being a designer looked like so much fun. So she decided to give fashion designing a try.
Her first fashion collection is named "Girls Just Want To Have Fun." She upcycled, restyled and cut clothes, sewed sweaters, drew on fabric, shoes and boots, and made accessories. I find it very refreshing that she loves to use recycled and vintage materials. Here are a few looks from this collection.
After the show, I asked Daria how is she feeling now? She said:"Being one of the youngest designers in Michigan is a really good and fun experience. I get to work with amazing people and I get to be a part of the fashion world. I wouldn't trade this opportunity for anything in the world." In the future she plans on continuing her career as a fashion designer. The next step? She will be doing a show called Runway Repurposed: Hollywood Then and Now. But for now she is focusing on her schoolwork and being in plays at her community theater. Daria is not just an ordinary young girl, she has a big dream and she is making her dream come true at a very young age. Watch out fashion world!
Have a great day everybody and don't forget to join us for the linkup party. Below are more photos from today's OOTD.
| Outfit Details |   
Jacket:: Old [ Similar here. ]
Sweater :: TJ Maxx [ Similar here. ]
Skirt:: Nordstrom Rack [Similar here. ]
Pumps::Nine West [ Similar here. ]
Clutch::Express [ Similar here. ]
| Shop the look |
| Today's Link up party |
http://www.bonbonrosegirls.com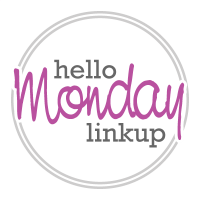 MINGLE MONDAY BLOG LINK-UP!
Mahogany Closet Monday Fashion Link Up
http://www.stillbeingmolly.com
Cheers!
Grace
Lyudviga Couture interview fashion linkup
For me, fashion is a kind of art. Fashion designers are just like other types of artists, they are brilliant, but often they hardly make enough money through their art to earn a living. But Lyudviga Shneyders is one of the exceptions in the Detroit area. She is the owner and designer of Lyudviga Couture in the Detroit suburb of Birmingham, Michigan.
Pete Peter from Wake Up Detroit Magazine suggested that I talk to Lyudviga and he spoke highly of her. I'm very happy that I've gotten to know Pete. He's been a great source of potential blog post material and is also a very nice guy! I contacted Lyudviga and we set a date to meet at her boutique. It was a typical cold January Saturday morning in Michigan. But our conversation quickly warmed up the chilly air and I was blown away by her high standards for her work.
Lyudviga Shneyders was born in Russia and moved to America about 18 years ago. She has over 25 years of experience in the fashion industry. Her success story is quite interesting. After she was working as a tailor for custom clothiers she decided to become a freelance designer. Lyudviga lives up to her client's expectations when it comes to fashion, fit and fabrics. She ensures a truly personalized experience for each one of her clients. That was how she earned so much trust and love from one of her clients that they placed a nearly half million dollar order.

 
Lyudviga worked very hard to make sure every one of her pieces was perfect for that client and this attention to detail brought her the seed money to get started. Soon Lyudviga Couture was opened in 2010; a couple years after her daughter was born. The Lyudviga Couture Designer store is for people seeking elegant couture designer suits and dresses that are in demand in the upscale and trendy community of Birmingham. Lyudviga Couture is not just couture designs, there are resort collections and eveningwear and she also includes accessories.
Lyudviga has built her clientele over the years, not only because she is the best at making high-quality custom garments, but also by being honest and particular with what she delivers. It is hard to say no to a client but Lyudviga is one of the few with the guts and belief to do the right thing. She will let clients know if the color is not right or a piece is ill fitted, and if so, she has to correct it before letting it leave her shop.
"Everything I do is classic," she says. "You can wear it now or even ten years from now." Every design she makes is only sold in her store or delivered directly to her clients. Lyudviga Shneyders treats every piece of her designs like her own baby and she takes pride in all of them. Her success is not because of luck, it is the direct result of her high standards and always aiming for perfection in her work.
I hope you have a great day and don't forget to join us for the link up party below. 🙂
| Outfit Details |   
Sweater :: Nordstrom Rack [ Similar here. ]
Skirt:: Nordstrom Rack [Similar here. ]
Boots:: Lord & Taylor [Similar here. ]
Bag::Old [Similar here. ]
| Shop the look |
|TODAY'S LINKUP PARTY:|
Meet our co-host Rania from The Wardrobe Stylist
Rania's Biography:
Branding herself The Wardrobe Stylist, Rania began styling and blogging nearly a decade ago. She worked with a long list of clients and as a blogger, she covered several coveted events. She recently launched the Reversible Pocket Square. Made from 2 distinct fabrics, the reversible pocket square takes a modern and innovative shift on the age old accessory, allowing the wearer to choose which side to showcase or have both sides conveniently peak through.
Please visit her or follow her on your favorite social medias below:
Instagram:
Bloglovin:
Google +:
http://stylediarybyosy.blogspot.com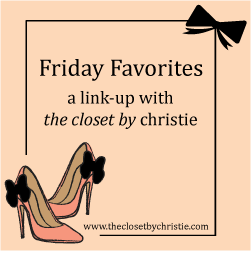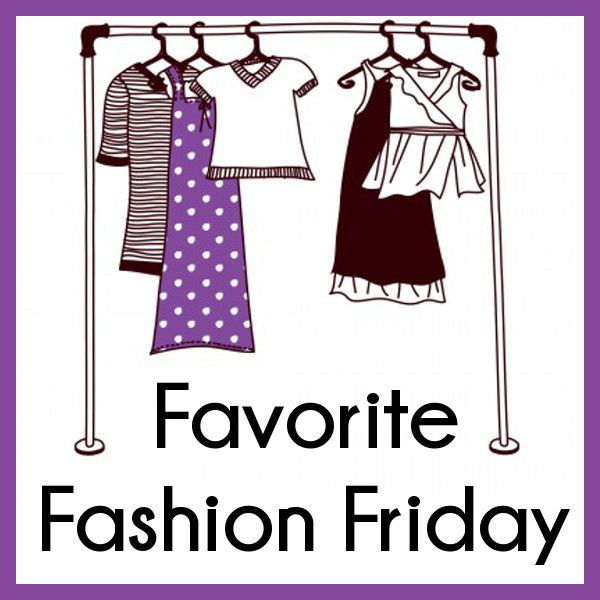 http://www.jeansandateacup.com/
Cheers!
Grace