Angelina Danielle interview
When my blog entered into it's second year, I started to realize that I have a stage to promote Michigan's fashion and life style. And to you people on the coasts, yes, we do have lives here in the midwest. So to prove it I made my major goal this year to show off our local talent as much as I could.

I first met Angelina Danielle way back in 2015. She was working in a fashion show in which she was one of the models. First impression? Beautiful and professional, and I didn't know then and still can't believe now that she is only 14 years old. 😉
Angelina Danielle has been modeling here in the Detroit Area for over a year, appearing in various runway and fundraising events as well as editorial shoots for some of Michigan's local fashion designers. Named "Miss Dryden Michigan Teen USA" , Angelina Danielle competed in the state event held in Port Huron, Michigan this past September. She recently was selected to model in Chicago's "Inspired" Fashion/Art Exhibition dubbed as one of the five events to catch at Chicago Fashion Week by StyleChicago.com.
After we met, we bumped into each other a few times at various local fashion events and I read about her on different local media as well. If I had to put a label on her, it would have to be Multi-talented. Angelina Danielle is not just a model, she is also an independent recording artist and actress. Her mom recalled, Angelina has been performing for friends and family since she could walk and talk. Always striving for excellence, Angelina Danielle is driven and professional. I had a short conversation with her after a recent show. And I have to agree she is such a pure joy to talk to and work with.
Playing piano, saxophone and flute just touches on her musical gifts. She also writes music and sings. At the age of 12, Angelina Danielle was nationally recognized by Indasoul Records and began recording her own music. She currently has a single "Just Me" out on iTunes. Her single "I Believe", which she wrote and composed, is soon to be released as well. Below are the two songs I BELIEVE and I'M JUST ME. You need to see and hear them to believe how amazing these songs are. Angelina Danielle told me that she wrote "I Believe" because she was bullied at school. This is her outlet and fight song and she is an advocate of the Anti-Bullying Campaign. Working to end bullying is near and dear to her heart and she is determined to make a difference! And from what I've learned and seen first hand I sure wouldn't want to be standing in her way! This is one determined young lady!
Angelina Danielle's passion for acting recently landed her the principle role of Hope in the all Michigan based TV sitcom/film "Percipience" which is set to be released in 2016. Her single "I Believe" has also been chosen as the show's theme song. Angelina Danielle has also appeared in local commercials. You see, when I said this 14 year old is multi talented I certainly wasn't exaggerating.
So what does she like to do when she isn't singing, acting, modeling or performing? Her hobbies include riding horses, playing soccer, anything music related, anime and her Chihuahua, Diva. You may think such a busy girl probably doesn't have time or the ambition to study. WRONG! I have to say I have no idea how she does it but she is a straight A student and is also taking pre-college courses already.
Overall, hardworking, fun-loving and focused seem to be the adjectives that truly epitomize this young lady. Angelina Danielle has big dreams and even bigger talent. Seeing this amazing gem blossom can only inspire those watching. Living the dream is how she refers to her life right now, and we can't wait to see what's waiting for her on the horizon. If the past is any indication it's going to be a wild ride!
Thank you so much for reading and have a great day!
| Outfit Details |   
Coat :: MP FASHION [ Similar here. ]
Jeans:: Joe's [Similar here. ]
Boots:: Soft [Similar here. ]
Hat:: TJ Max [Similar here. ]
Bag:: Old [ Similar here. ]
| Shop the look |
| Today's Link up party |
http://www.bonbonrosegirls.com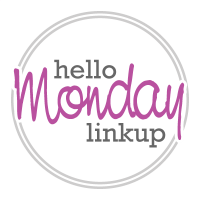 MINGLE MONDAY BLOG LINK-UP!
Mahogany Closet Monday Fashion Link Up
http://www.stillbeingmolly.com
Cheers!
Grace
(Visited 275 times, 1 visits today)