Go red for women fashion show
While the Red Dress Collection fashion show was presenting in New York Fashion Week, in Michigan we had our own runway. The Go Red for Women fashion show at the beautiful Somerset Collection shop till you drop mall in Troy, MI was held last week and was hosted by the FOX 2 Detroit news host Monica. I was so touched by the people I saw, especially after learning their back stories.
These women are not models. They are real people with a job, but they all were somehow connected to or affected by heart disease. If it wasn't the person walking the runway it may be their mom, or their sisters, or even their kids. Some of them are heart heroes who survived either a heart attack or stroke. They saw firsthand how invaluable it was to be supported in their time of need, so became volunteers to help other women deal with their own similar situation.
As a Chinese woman, red is our lucky color and has always been one of my favorite colors, so I knew I was in for a treat. But seeing these beautiful and fantastic women positively rocking the runway in their red was just stunning!
Why Go Red? Heart disease and stroke cause 1 in 3 deaths among women each year, killing approximately one woman every 80 seconds. Fortunately, we can change that because 80 percent of cardiac and stroke events may be prevented with education and action. Since last year my husband and I both had some medical problems and I realized that we have to take better care of ourselves. And so do you! After all, without all you readers, my blog is just a bunch of words and pictures somewhere on the internet.
So what should you do? Call your doctor and make an appointment. You need to make your heart health a priority. Schedule your Well-Woman Visit, a prevention check-up to review a woman's overall health so her doctor can measure blood pressure, check cholesterol and look for signs of heart disease, stroke and other illnesses. This is important so please do this sooner rather than later.
Let's #GoRed by taking action for yourself, for someone else, or for all women. Together, we're banding together as a force for change, for each other and for our future.
Thank you so much for reading!
| Outfit Details |   
Coat :: Old [ Similar here. ]
Dress:: Milly [Same here. ]
Boots:: Soft [Similar here. ]
Necklace:: Banana Republic [Similar here. ]
Clutch:: Karl Lagerfeld [ Similar here. ]
| Shop the look |
| Today's Link up party |
http://www.bonbonrosegirls.com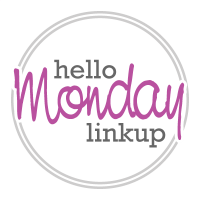 MINGLE MONDAY BLOG LINK-UP!
Mahogany Closet Monday Fashion Link Up
http://www.stillbeingmolly.com
Cheers!
Grace
(Visited 347 times, 2 visits today)