NYFW 16 Nicci Hou Collection fashion show
This is my last post covering NYFW fashion shows. Totally I went to 12 shows but I picked my top 5 to write about. You can read about the elegant Leanne Marshall here, cool street wear from Control Sector here, It Girl collection from Just Drew here, my personal favorite, Denny Wiraman's high fashion here and now these dramatic haute couture designs from Nicole Houston.
Nicci Hou is a mixture of classic silhouettes and dramatic detailing to create the art of haute couture. The talented designer is Nicole Houston. She was born into a family of master seamstresses so sewing comes very naturally for her from a very young age. As a military family child, she spent most of her life traveling and observing unique cultures around the world. In China we have an old saying, "traveling thousands of miles is better than reading thousands of books". This experience gave her a world traveler's insight that shows in her creations.
She launched her own line, Nicci Hou Collection while she was in college. And now she is in her 5th year of designing. She is currently located outside of Atlanta, Georgia. She recently showed in New York's Fashion Week in September and this past February. Although her's is a relative newbie company compared to a lot of designers, she already supplies a growing list of celebrity clientele. Some of the famous women who love to dress in her designs are Keke Wyatt, Kelly Rowland, Michelle Williams, Chrisette Michele, D. Woods, Toni Braxton, Shaunie O'Neal, Evelyn Lozada, daughter Shanice, and many more! If you are wondering how she is so lucky to work with all those women? Well, luck has nothing to do with it. When your work is truly outstanding, your customer's word of mouth endorsements are enough.
Every successful person has a breakthrough story and hers is quite interesting. A very well known photographer, Drexina Nelson, responded to her after she reached out to Drexina. Drexina said she wanted to meet Nicole in person and did a photo shoot. Those were the photos that started her fashion snowball rolling downhill, going faster and getting bigger.
Below is more of my new OOTD for today. Oh, and that's not all! I am also running a new giveaway. If you are a resident of the United States please enter to win a bottle of Nicole Lee perfume. Details are below. Again, this giveaway is only for those living in the US. And please note that the post office only allows ground shipping for perfume so if you're the lucky winner please be patient! Thank you for reading and have a great day!
| Outfit Details |   
Cape:: MP Fashion [ Similar here ]
Shirt:: BEBE [ Similar here. ]
Pants:: Tracy Reese [ Similar here. ]
Boots:: DV [ Similar here. ]
Bag:: Azliany [ Similar here. ]
| Shop the look |
| Today's Link up party |
http://www.bonbonrosegirls.com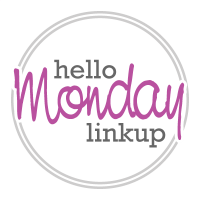 MINGLE MONDAY BLOG LINK-UP!
Mahogany Closet Monday Fashion Link Up
http://www.stillbeingmolly.com
Cheers!
Grace
(Visited 395 times, 1 visits today)