Stand Out with a Boho Statement Necklace from JTV.com
This post is sponsored by JTV.com. I was paid for this post and received JTV.com jewelry pieces as compensation.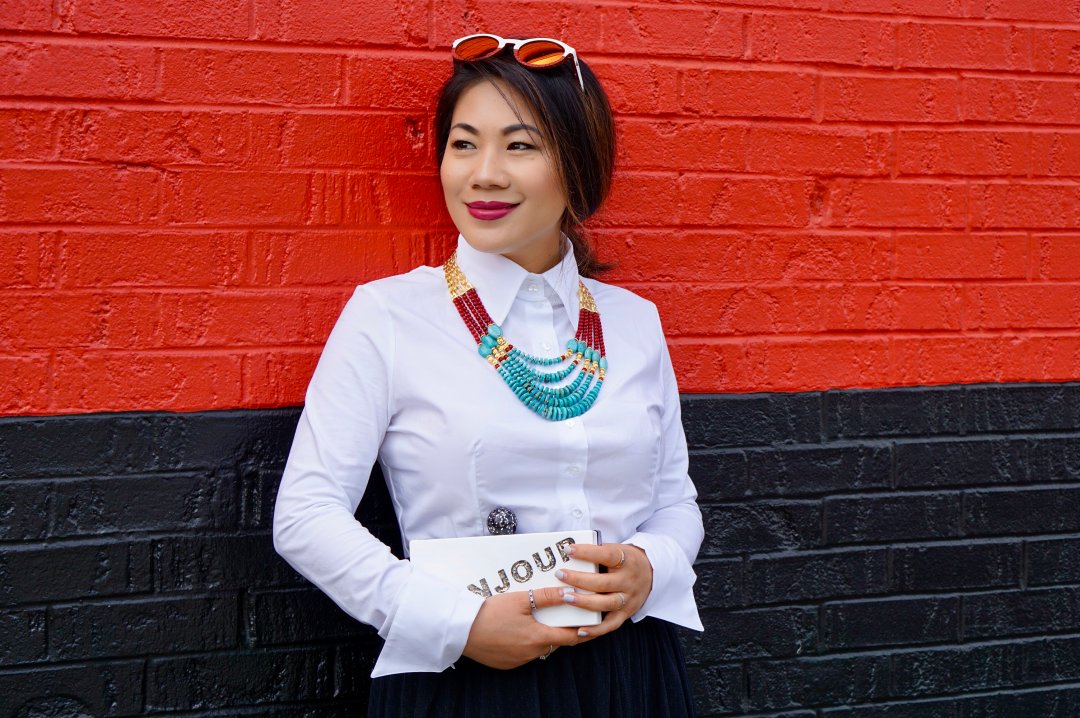 The past few seasons have been dominated by the choker, but the boho statement necklace has made a bold comeback. Or, was it really ever gone at all? 😉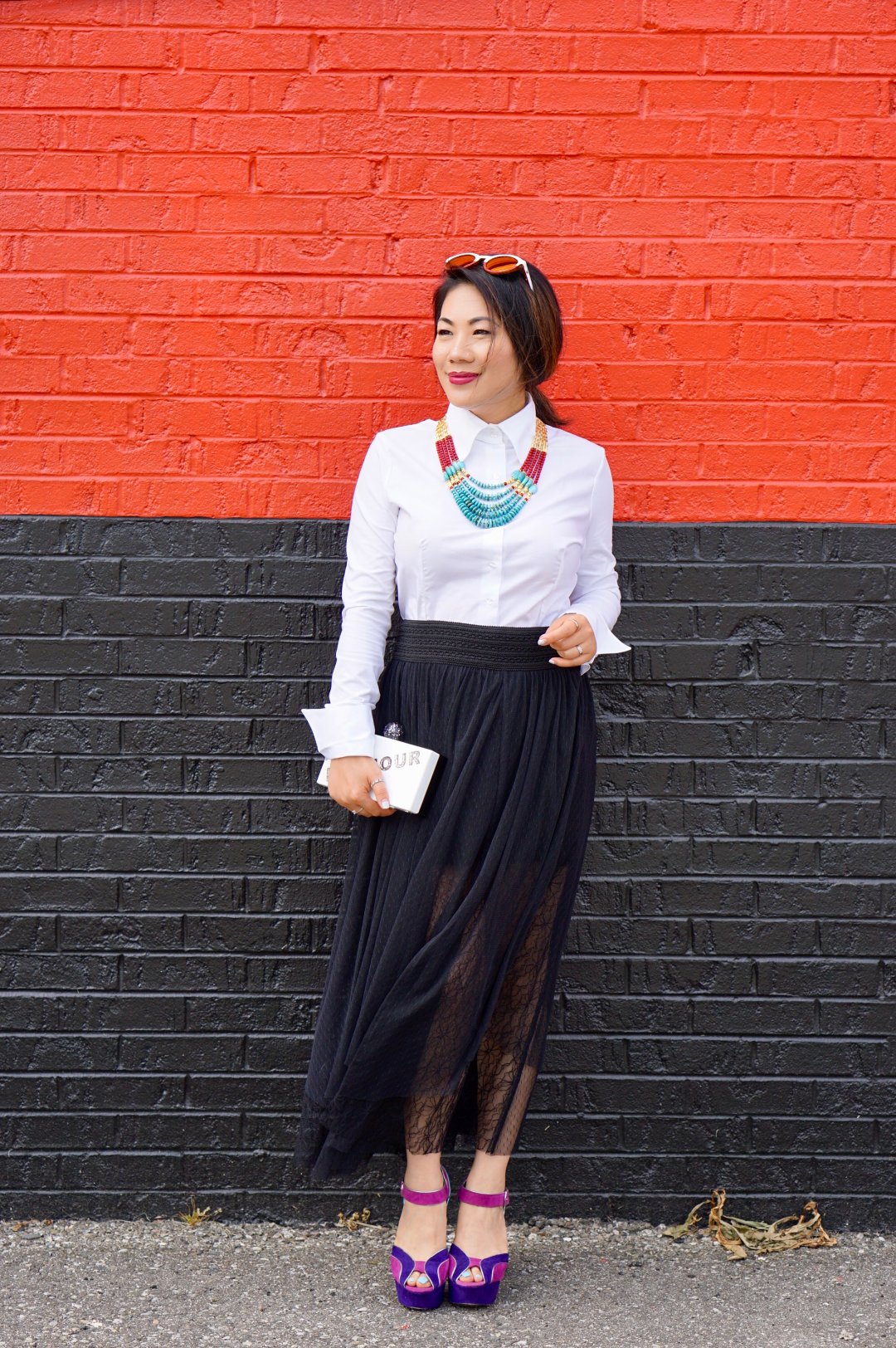 Summer has already started and we wear a lot of comfy basic shirts or tees. Comfy shouldn't mean sloppy or plain. It's a time to go for bold statement necklaces that can easily make you stand out. My Artisan Collection Of Colombia™ Red Bamboo Coral And Blue Magnesite 18k Gold Over Bronze Necklace from JTV.com easily refreshed my basic black and white look.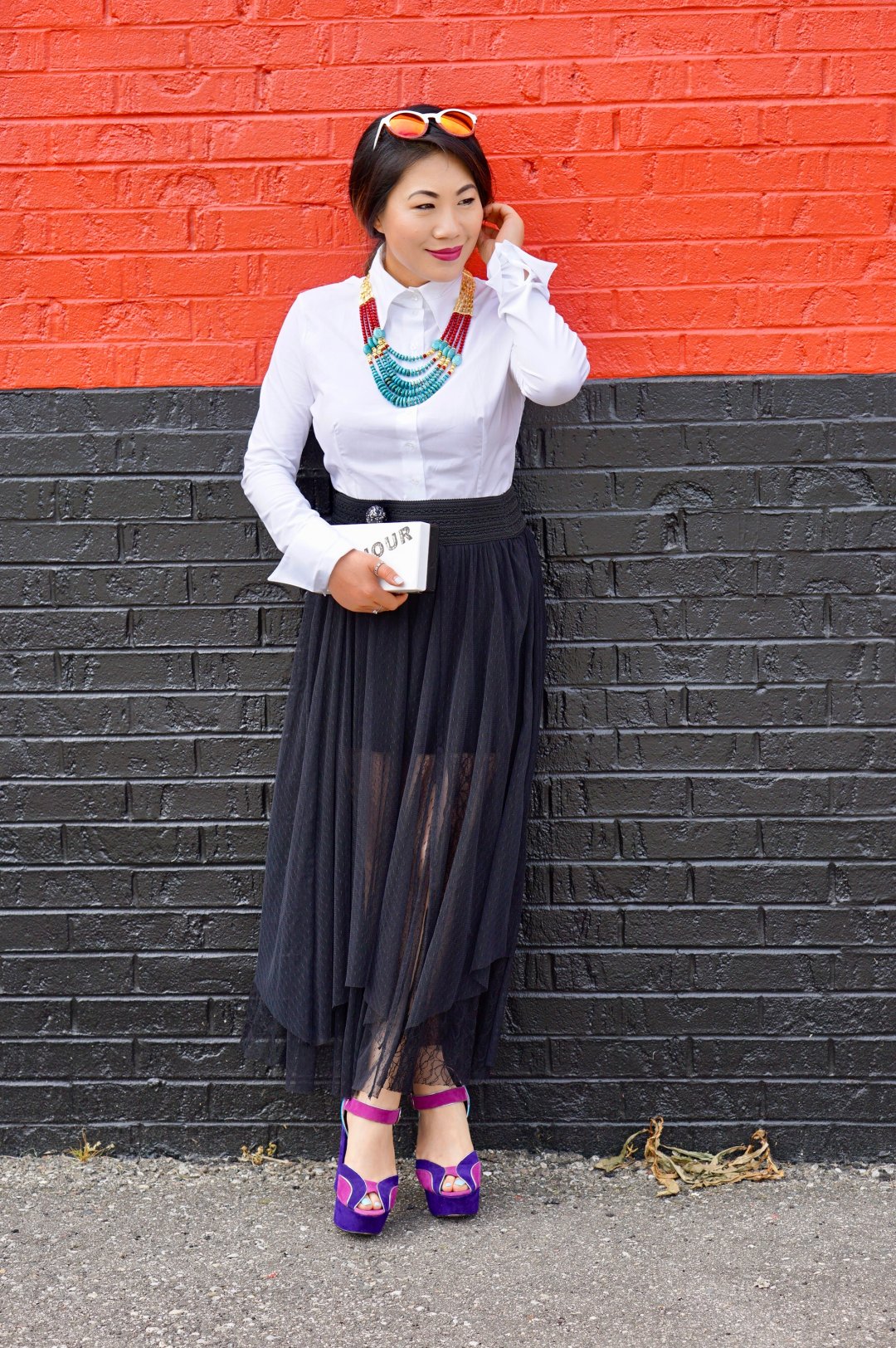 As you can see, it is just a basic button down white shirt I am wearing, but with this colorful and fun statement necklace, I instantly feel glamorous like a celebrity on the red carpet. 😉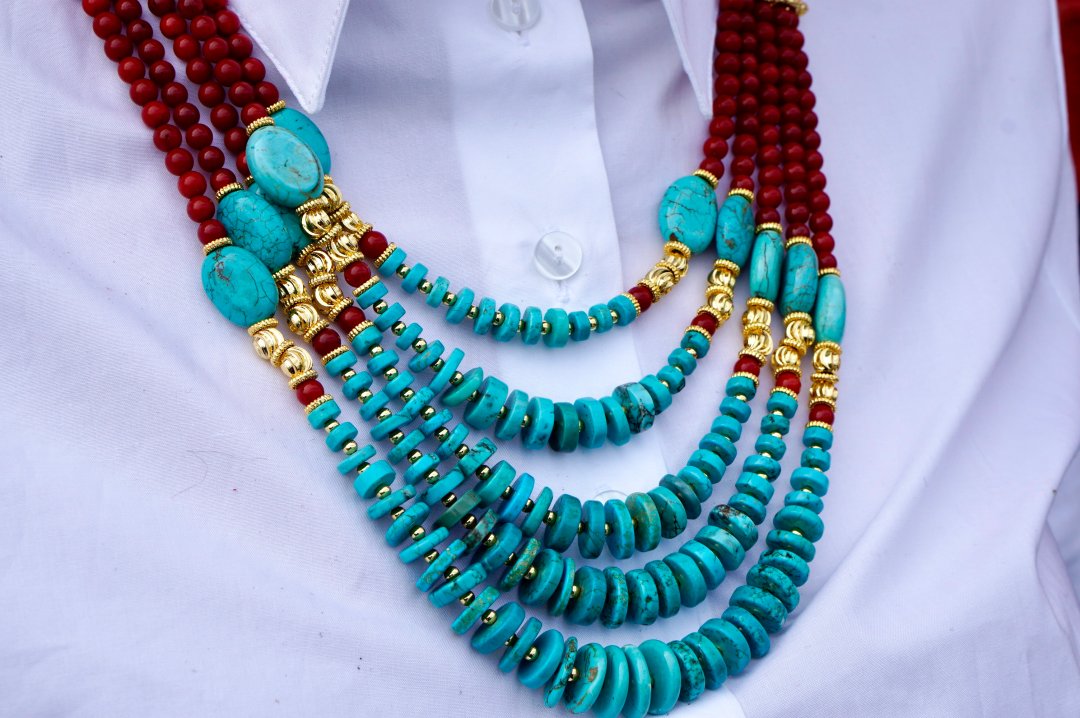 This artisan necklace added so much fun and individuality to my look. So this summer, you need to try this statement necklace trend to make any look more interesting.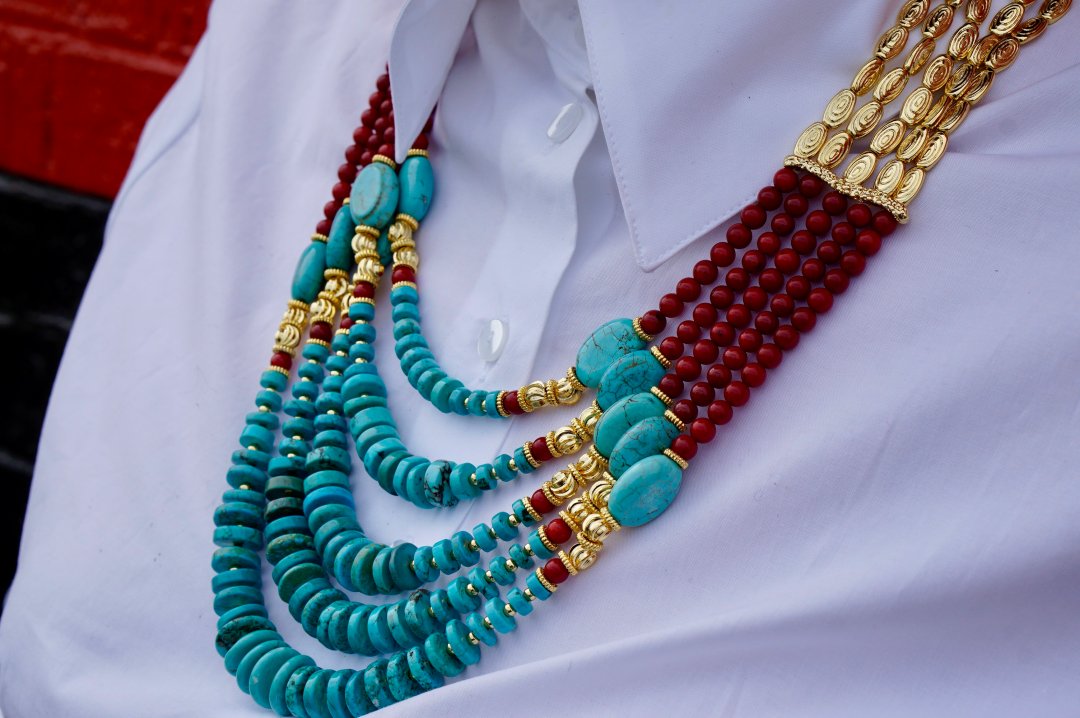 If bright shades aren't your style, substitute the bright for pretty pastel shades. I totally understand bright, bold colors aren't everyone's thing like they are mine. Adding this colorful statement necklace is an easy way to liven up an outfit that could otherwise be dull or boring. Look at what I did in this outfit. This piece reduced the seriousness of my white button down shirt and added a fun factor that I always love. 😉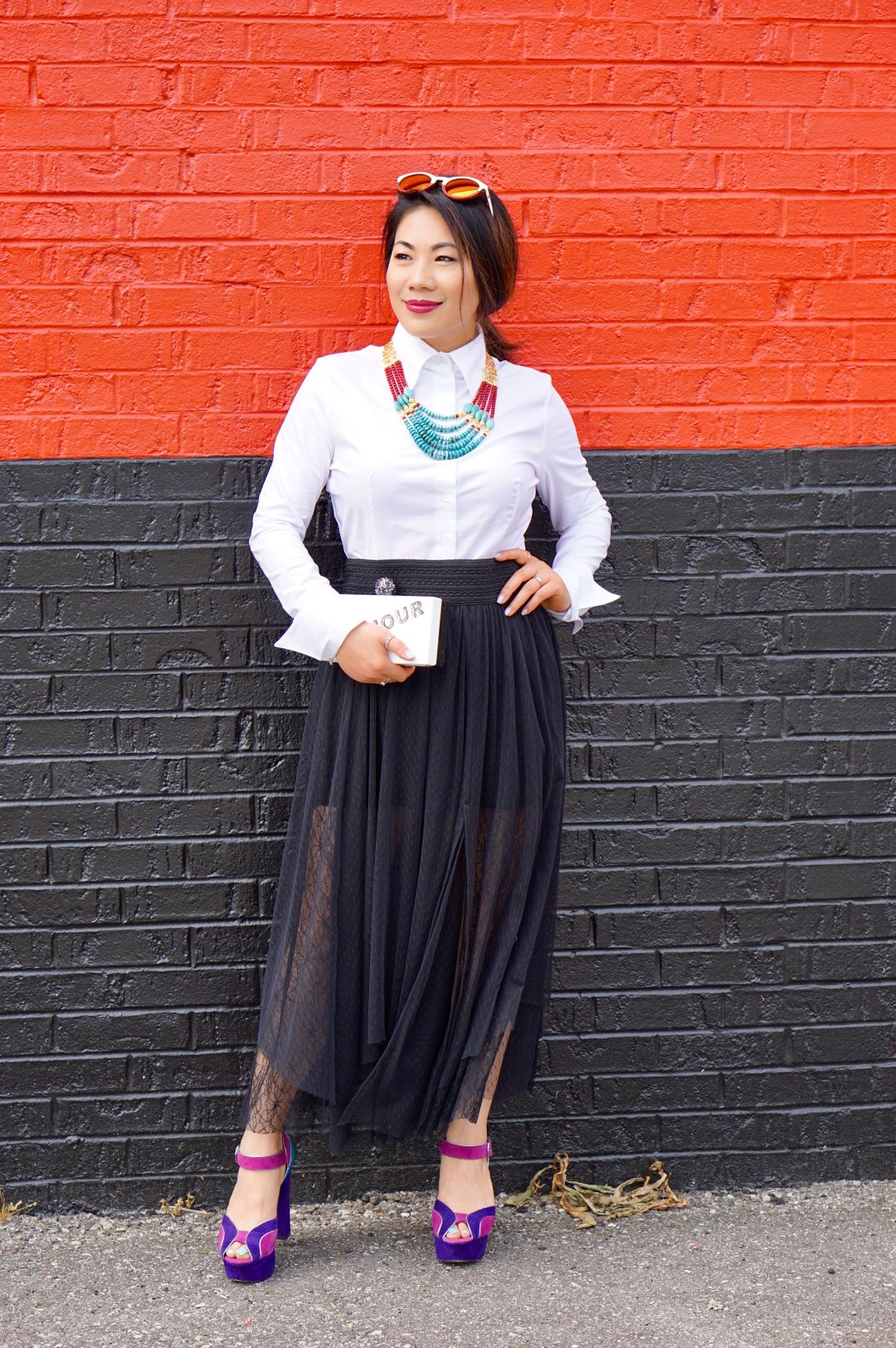 Check out more Summer 2017 Jewelry Trends and shop at blogger's favorite shop!
Photos credited: Grace Liang/Inez from Style Chic 360.
Thank you for reading, and if you like what you read, please comment below or share it with your friends. Don't forget to followerme on FaceBook and Twitter for new post updates, and follow me on Instagram for all the amazing fashion, beauty and life style products that I will share with you, and of course don't forget to check out my Instagram story daily to know me better as a person. Finally don't forget to follow me on YouTube for my fashion, beauty and life style videos. Have a great day and see you soon!
|TODAY'S LINKUP PARTY:|
My blog may contain links to other websites. I am not responsible for the privacy policies of those other websites. When you click on a link, your information may be collected by those websites so I encourage you to read their privacy policiesAdd: "These affiliate links are not associated with JTV.com."
Grace
(Visited 215 times, 1 visits today)