Fashion 101 how to wear tangerine color
https://colorandgrace.com Daily Special menu.
Monday – Fashion 101
Tuesday – Fashion Chinese Take-Out
Wednesday – Graded by Grace
Throwback Thursday
Friday – They Got It Right!
Saturday – Fashion Gossip
Sunday – Gone Fishing! Or shopping. Or gardening. But not blogging!
Got a special order? Let's hear it! I'm always looking for suggestions and comments!
Tangerine is another hot color for 2015 based on Pantone colors. My husband laughed so hard when I told him this color is called Tangerine. He asked if there is a color called watermelon. Lol! Actually I didn't have the heart to tell him we call the pinkish red "watermelon red" in China.;)
As one of the many colors between red and yellow, Tangerine is the perfect balance. It is quite as rich and strong as the red, but also not too young and light as the yellow. This color will give any outfit a kick of energy.
Remember, it is a pretty bold color so if you are not sure about it, start small. Try just a little at first, maybe some lipstick, a bracelet, a hair band, a pair of shoes or a bag.
You probably already noticed that I wear Tangerine lipstick all the time:
Here's my Tangerine bag. Note: Don't confuse this with a bag of tangerines! Completely different!:
After you are more comfortable with it, try to pair this color with the classic black, white or black and white combo for a more vibrant look:
Mating it with a similar color is always a safe bet. Tangerine can go very well with yellow, or tomato is an interesting choice too but just make sure you don't use these colors to completely cover your body. Remember, show some skin. 😉
If you are a lover of color and don't shy away from being a fashion risk taker like me, try an opposite color or contrast colors. I planned to use some forest green but I don't have any (YET!), so bright green will do the job too. Bright tangerine and green can be too much together so I decided to only use bright green as an accent. The rest of my look keeps the whole result clean.
Navy or blue can be another unexpected way to pair too.
The bottom line is don't be afraid to juice up your wardrobe with some bright and trendy Tangerine!
SHOP MY LOOK:
Tangerine top @old from South Korea
Skirt @old from BCBG
Green bag @Micheal Kors
Sandals @TJ Maxx
Necklace @Ann Taylor
White Sunglasses @Fendi
Bracelets @My Arm Charms @Rocksbox
TODAY'S LINKUP PARTY:
Style to Inspire with Rhea
Mahogany Closet Monday Fashion Link Up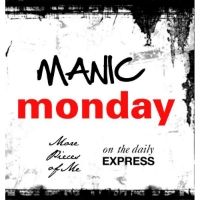 Cheers!
Grace
(Visited 673 times, 2 visits today)