Fashion 101 How to Wear Buttercup Color
https://colorandgrace.com Daily Special Menu.
Monday – Fashion 101
Tuesday – Fashion Chinese Take-Out
Wednesday – Graded by Grace
Throwback Thursday
Friday – They Got It Right!
Saturday – Fashion Gossip
Sunday – Gone Fishing! Or shopping. Or gardening. But not blogging!
Got a special order? Let's hear it! I'm always looking for suggestions and comments!
Buttercup is such a fresh and happy color for spring and summer. It is delicate, feminine and young. Just like the warm and comfy spring evening sun, it gives you a healthy glow and happy mood. 😉
Suggestion 1: Black and white
Remember: Black and white are always the safest choices to pair up with a very bright and bold color.
Suggestion 2: Denim
Denim is the second easiest choice to use with a bright color. It tones down the loud screaming of the bright colors and adds a more easy vibe to it.
Suggestion 3: Orange or red colors
Find the colors that are similar with the color you are using, it is always a more harmonious way.
Suggestion 4: Green family colors.
There's a reason why lemon and lime are often paired together and isn't just because it tastes good. It's also good taste in fashion!
Suggestion 5: Singing the Blues
Going upwards on the color wheel usually will bring out a vivid and crisp vibe for both the colors.
Some general rules when you wear a bright bold color.
1. Start with some colorful accessories. When you feel comfortable, try bright clothes.
2. Show some skin to tone down the loudness of the bright display of colors.
Below is my new look with wearing a buttercup fruit print top and lace short. Have a great day everybody!
SHOP MY LOOK:
Hat @CK
Fruit print top @Ann Taylor
Lace shorts @Nordstrom Rack
Green bag @Michael Kors
Yellow shoes @DSW @Nine West
Yellow sunglasses @Dior
Necklace @Rocksbox
TODAY'S LINKUP PARTY:
Style to Inspire with Rhea
Mahogany Closet Monday Fashion Link Up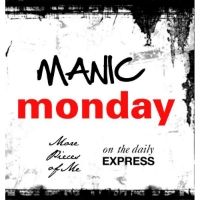 Cheers!
Grace
(Visited 200 times, 1 visits today)