Fashion 101 what to wear to a graduation party?
https://colorandgrace.com Daily Special Menu.
Monday – Fashion 101
Tuesday – Fashion Chinese Take-Out
Wednesday – Graded by Grace
Throwback Thursday
Friday – They Got It Right!
Saturday – Fashion Gossip
Sunday – Gone Fishing! Or shopping. Or gardening. But not blogging!
Got a special order? Let's hear it! I'm always looking for suggestions and comments!
It's that time of year again! That time when you dread checking your mailbox because you're afraid there will be one of those thick unmistakable envelopes. And just like that, you're invited to another graduation party! We don't really have the graduation party tradition in China for everybody after they finished their high school. Some families may have a big gathering to celebrate their kid being accepted into a very good college. For other kids that are just going to a normal college or will not continue their school life, they don't even have a gathering at all. It is hard for us Chinese to understand why Americans treat a high school graduation party as a big deal! I mean it's not that uncommon! 😉 If it was for graduating college maybe it would be easier to understand. It marks the end of school life for most people and they are going to start their real life after that. Now that is a milestone for me. But why after high school it's a big deal? My husband said maybe it is because there are a lot of people who choose not to go to college after high school so it is the milestone for them. It also marks the end of the easy high school life and the beginning of the hard college life. Oh well, maybe he is right. Just don't EVER tell him I said that! 😉
I have been to a few graduation ceremonies and parties. Some of them are kind of formal, and some of them are just very casual. So what to wear for different levels of events?
Here are a few suggestions I hope may help you:
1. Formal or semi-formal
Since many graduation events are outdoors due to the season, wedge/platform heel shoes and sunglasses are musts to be comfy walking on the grass and staying under the sun. A colorful sundress will be a good choice, but if you are really into black, it is doable too. Just tone it down a little bit more. Overall most of the graduation parties are not held at a night club or ballroom.
2. Casual Chic
Most parties on the other hand are much less formal. It may be at a local restaurant or hall but may just as likely be a backyard BBQ. Dresses and skirts are always the safest choices. With a pair of flats/sandals and maybe a hat to dress them down you'll look just right for the occasion.
A chic jumpsuit can be an interesting choice.
Why not pants? As long as your look is still well pulled together.
Or maybe even shorts!
You can wear jeans as well but just make sure they (and you) don't go overboard!
Going Boho is ok too!
The good news is you can wear just about anything and everything to this kind of party. But just make sure you don't show too much cleavage or wear a too short skirt. There are often quite a few young kids and older folks at these parties. And it is for the graduate, not your fashion show. 😉
More photos for today's new look! I wore this exact look to our school's graduation ceremony.
SHOP MY LOOK:
1. My suggestions from Modcloth.com for some cute fit and flared sundresses!

2. My suggestions from Modcloth.com for some cute jumpsuits and rompers!

3. My suggestions from Modcloth.com for some unique and colorful accessories!

TODAY'S LINKUP PARTY:
Style to Inspire with Rhea
Mahogany Closet Monday Fashion Link Up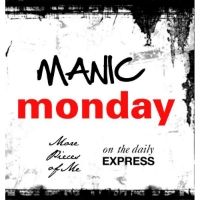 Cheers!
Grace
(Visited 1,790 times, 1 visits today)