What makes a successful fashion blog case study 1
There are so many things that can make or break a fashion blog. I am not going to repeat all the general reasons that make a successful fashion blog. I am going to just report what I have observed from some of the most successful fashion bloggers here as a case study.
Today I will only focus on one blog, Wendy's Lookbook. I have known her blog for a long time, long before I even thought about fashion blogging. I am a petite and she is a petite, so I often visited her blog to find some style tricks and inspiration. Now since I am seriously in the same business, her blog became the perfect textbook for me to study. Lol!
Her first blog post was in March, 2011 after she got very popular with her YouTube channel. Her early looks are a mix of hits or misses. But there were already many hints of the style she would feature in recent years.
What we learn: give yourself 3 years to evolve your style and find who you are! After you find it, keep it and perfect each single look.
She posts every other day and each post has less than 100 words. She is still using Affiliate links with each post.
What we learn: If you can write something very interesting in less than 500 words then go for it! There are still people who like a short bit of reading, not just looking at the photos. Also, learn how to use affiliate links on your blog.
Her blog receives on average, 100 comments per day. And this is due in large part to Instagram.
What we learn: times are changing and you need a big Instagram following, not just using your blog. If you have more than 5k on Instagram, it is much more likely you are going to attract more paid posts.
Wendy's blog appearance and layout are very clean and chic, just like her personal style. The photos she uses for every post follow a pretty constant pattern and number no more than 8 or 9. There is always one full body shot to lead and close, and then several different close-ups in between.
What we learn: Too many photos will slow down the loading speed of your post page so keep it clean. (I need to do more clean up on my blog soon too! 😉 ) . Hold a high standard with your photos. Only show the best, not the most. Dare to cut! I really need to work on this one too. Lol!
Share with us what you learned from the big guys in the fashion blogging industry and let us all grow together!
Below is more of my look for today. Have a great weekend!
| Outfit Details |   
Sunglasses :: CHLOE [similar here. ]
Top :: Max Studio [Similar here. ]
Jeans ::Free People [ Similar here.]
Bag :: Urban Expression [Sold out. Love here.]
Heels :: Nordstrom Rack [Loving this. ]
Bracelet::My Arm Charms [Exact here. It is only $8.99 now. ]
| Shop the look |
Oversized sunglasses collection:

Black tank top collection:

Ripped Jeans collection:

Red clutch collection:

Sneak skin booties collection:

My arm charms bracelets collection:

|TODAY'S BEST DEALS|:
Shop 6PM:
1. Get 10% off your entire order with code 98PCS2IBSP – one day only! (7/12) One use per 6pm account. Valid for the first 30,000 uses or until 7/12/15, 11:59pm PST!
2. adidas, Under Armour and more Up to 70% off! (7/11-7/13)
3. Michael Antonio, Madden Girl, CL by Chinese Laundry and more just $24.99 or less! (7/10-7/12)
4. Keds, Calvin Klein, Kenneth Cole Unlisted and more Up to 70% off! (7/12-7/14)
5. Nine West Up to 70% off! (7/13-7/15)
6. MIA and Michael Antonio Up to 70% off! (7/13-7/15)
Consolidation Sale: We've Taken Up to 70% OFF Designer Selections for Her & Him. Valid 7/1/15-7/18/15. Shop the Sale! *Designer exclusions apply.
Dresses, Dresses, Dresses: We've Taken Up to 70% OFF* Valid 7/1/15-7/18/15. Shop the Sale! *Designer Exclusions apply.
Fashion Flash! We've taken up to 75% OFF select styles. Valid 7/9/15-7/10/15 only. Shop Now for Best Selection! *Designer Exclusions apply. Offer valid online only.
Elevate your Wardrobe: We've Taken Up to 70% OFF Designer Apparel for Her. Valid 7/1/15-7/18/15. Shop the Sale! *Designer Exclusions apply.
Best Seller of the Week: CHRISTIAN LOUBOUTIN So Kate Ombré Patent Leather Pumps
|TODAY'S LINKUP PARTY:|
Saturday:
Stylish Saturday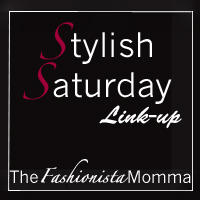 Sunday:
Monday:
Style to Inspire with Rhea's Musings
Mahogany Closet Monday Fashion Link Up
http://www.stillbeingmolly.com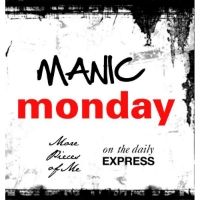 http://www.atouchoftartan.co.uk
Cheers!
Grace
(Visited 72 times, 1 visits today)