Petite fashion tricks show /create your waist line
There are a lot of people who have asked me how to look taller and leaner in all body types. Well, if you'll read this one which I posted last week, you can see how one trick is to play with the length of clothes to influence the proportion of your appearance. And today I will share with you another trick that I use all the time. That is to show your waist line. You might laugh but the traditional hourglass figure is about as common as, well, hourglasses in this digital age. So what to do if I don't have a well defined waist you may ask? And I'm super happy you did; it falls right in line with my post! Well first, don't worry, you are not the only one. I almost don't have it either. I often joke with my husband that my waist measurement is almost the same as my shoulders. Even if that was true, that shouldn't be anything to be embarrassed about. If you are not happy with your appearance, it is up to you if you want to change it. Whether surgically or through products like waist trainers that you can find through sites like Corset HQ, I'm sure you will be able to find a solution that helps you create the illusion of having the waist line you have always wanted. It seems I may be getting bigger as I get older, but even in my tinier days I never had anywhere near what you would call a wasp waist. Although I really hoped I did. 😉
But the good news is, with just the right cut of clothes, we can create the hourglass shape we all desire, AND with the sand in all the right places. Now to add even more of a challenge, fall is coming and then winter. I know, I hate it too but somebody had to say it! Anyway, when the temperatures drop we often wear a lot of layers to keep warm. But all this does is make you feel even more like you lost your shape. Never fear! I have some tips to share. That whole picture being worth 1,000 Twitter follows or something like that is true, so I will use my fall and winter photos as examples.
One- Meet your new best friend; the PEPLUM shape:
Two- Let your clothes do the work for you! Pick clothes which have a built in waist line:
Three- Clean up your act! Tuck in or partially tuck in your top into the bottom:
Four: The long and short of it is; wear a short jacket or blazer:
Five: Easy as A, B, C; Pair a fitted top with an "A" line skirt:
Six: Time to tighten our belts! The old tricks are still good tricks. Buckle that belt in another notch or two.
All the photos are from this past fall and winter. You can probably see how I've been evolving my style a little bit. I like to think I'm getting better though and not older. 😉 Have a great day!
| Outfit Details |
PEPLUM Clothes ::[similar red one here, really love this. ]
black blazer :: [similar here. Buy a good one so you can wear for years but still look sharp.]
A line skirt :: [similar here.]
Colored trench coat::[similar here. ]
Purple floral silk top::[Loving this. ]
Red shoes:: [similar here. ]
Statement pearl necklace::[similar here. ]
White fur scarf::[similar here. ]
leopard bag::[Same here. ]
Leopard booties::[Similar here]
Camel hair coat::[Similar here]
Leopard scarf::[Similar here.]
| Shop the look |
|TODAY'S LINKUP PARTY:|
http://www.bonbonrosegirls.com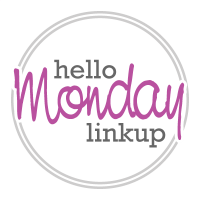 MINGLE MONDAY BLOG LINK-UP!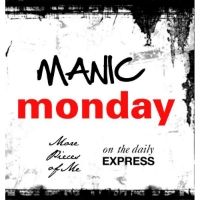 http://www.atouchoftartan.co.uk
Shoe and Tell Fashion Link Up
Cheers!
Grace
(Visited 238 times, 1 visits today)