Mixing patterns
Mixing patterns is not an easy task but if you follow some basic rules, it can be pretty easy to manage.
First, follow the same color themes.
Second, choose one print to dominate and another as an accent. That is the easiest way for a beginner to get started.

Third, pick complimentary patterns. Pairing stripes and polka dots always works.

Four, Treat black, white and animal prints as natural colors.

Five, Pair neutral prints with colorful prints.

Six, Stay with the same print, but mix it up with different colors and scale.

There are so many ways that you can mix patterns. for example, picking two different prints that share a single color. What tricks do you use when you are mixing patterns?
Below are more photos about my new look for today. Have a great day guys!
| Outfit Details |   
Coat :: Lord & Taylor [Similar here.]
Top :: Express [Similar here. ]
Skirt::BCBG [Similar here. ]
Leather Bag :: Badgley Mischka [Different color here and it is on major sale, now it is only $60. I paid a lot than that.]
Shoes::Nine West [similar here. ]
| Shop the look |
| Today's Link up party |
http://www.bonbonrosegirls.com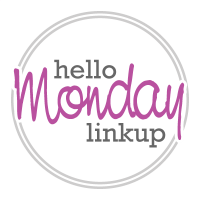 MINGLE MONDAY BLOG LINK-UP!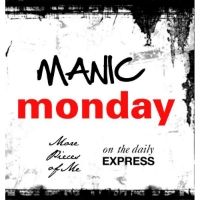 http://www.atouchoftartan.co.uk
Cheers!
Grace
(Visited 229 times, 1 visits today)