The Long Sleeved Shift Dress Your Best Friend for Fall!
I am a contributor to vraimagazine.com and here is one of my articles that was published on 10/3. Enjoy!
Fall is the perfect season for layering. But what to do if you are not real confident about your layering skills? Well, no worries. There is an old Chinese saying that goes something like, "when you are approaching the mountain, you will find a way around it." I think it kind of means that even though a problem looks big it can be solved. Learning a few layering tricks is a LOT easier than climbing a mountain! And a lot more stylish too. It's hard to look your best with all those ropes, axes, climbing boots and backpacks!
So here is my word of advice. Well, actually two words: shift dress. If I ever solve that whole time travel thing (right after I figure out changing lead into gold) I think my first trip back will be to find the woman who invented shift dresses! They are so incredibly useful I'm sure it had to be a female who thought of it. And she probably did it while raising a family, running a home and making less money in her career than her husband, but don't get me started on that one! So anyway, if I had a time machine, I'd find her and thank her. I'd even offer her a ride back to the present so she could see how her invention saved the fashion lives of countless others! Lol! Because shift dresses are an instant and almost magical outfit. They look good on women of all body types and ages. They are one of the very few garments that have never failed to make a less than perfect figured women look instantly pulled together.
What? You won't take my word for it? You want some examples? Well, I was hoping you'd recognize me for the expert I am and we could all just knock off early and go shopping! But I guess I can't blame you. I did just make some pretty big promises for your shift dresses to live up to! Oh, don't worry, you didn't hurt my feelings. And by keeping me out of the stores, you may have just saved me some money! So since you asked, here, let's see how those shift dresses can cover all your fall weekend needs.
First scenario; a weekend brunch with friends.
You don't need to overdress to impress; these are your friends. But you do want to still look polished with an effortless style. An animal print shift dress is the perfect choice to do this job. Just add some colors by pairing some trendy pumps and glasses. Use a modern but still classic black bag to keep the whole outfit grounded. You will be on the best dressed list in that restaurant without even trying too hard. OK, they're your friends but it doesn't mean you don't want to blow them away just a little bit!
Scene two; Strolling through a farmer's market, outdoor concert or county fair.
A festival event often calls for a generous helping of Boho vibe. Remember, you don't have to layer to look festival ready. Just pick an autumn color floral pattern shift dress. Some bow tie details will be perfect to reinforce the flowy vibe. For the rest of the outfit, just add a similar color palette felt hat, some comfy booties and the same black bag. Grab your guitar, hop in your VW van and putt, putt, putt over to the festival grounds. You are ready to rock it! Or maybe folk it? Country it? Oh, you know what I mean!
Third act; a romantic date night.
I always choose a small scale outfit with just the right hint of sexiness for a date night. That means I show a little skin, but only in a tasteful way. How you ask? I chose a bright red color shift dress and show off one of my shoulders. That is all I am going to offer. We Chinese believe that real sexiness is in your eyes, your smile, your gestures and your voice. Not a skin tight dress that leaves nothing to the imagination. I wanted this red dress to speak by itself. So I went with a pair of nude shoes to quietly give the appearance of lengthening my legs while not competing for attention. Once again I can use the same black bag to be the finishing touch.
I don't know about you but that sounded like a pretty awesome weekend to me! And the best part is I know I'll look great and be comfortable in one of my autumn go-to pieces. A loose fitted, over the knee length long sleeved shift dress will be your secret weapon for an impromptu fall outing. Chilly autumn evenings? Just add a trench coat or light jacket to keep you warm. And when fall finally gives way to winter don't put your shift dresses away. These super versatile pieces can also be worn when the snow flies by pairing with some knee high boots and a long wool coat.
So do you believe me now? I thought so. Now get in that closet, find your favorite shift dress and start your Autumn fun!
Don't forget to enter this giveaway from eShakti.
eShakti is pretty generous and they are giving out a $50 GIFT CARD to use for your next purchase at eShakti.com. Good luck and please notice this is only open to residents of the U.S and Canada. You can enter it below:
Giveaway Terms and Conditions:
U.S. and Canada only. Winner is selected by Rafflecopter automatically and will be contacted via email, you must enter a valid email and must confirm receipt within 48 hours from the time and date emailed. This event is in no way administered, sponsored or endorsed by, or associated with Twitter, Facebook, Google, Pinterest or any other Social Media platform. No purchase is necessary to enter. Odds of winning are contingent on the number of entries received. You will have 48 hours to respond or prize is forfeited and a new winner will be selected. Void where prohibited by law. The SPONSER is responsible for shipping and delivery of the prize unless otherwise stated and the owners of Colorandgrace.com are not liable for prize delivery or receipt. You will hold colorandgrace.com harmless of all claims. All entries will be verified before winner is notified and any invalid entries will be disqualified.
Here is a coupon code "colorandgrace" exclusively created for my readers to get 10% OFF when you shop at eShakti – valid from 09/30/2015 – 10/30/2015
Please note:
Code has to be entered in the 'promotional code' box. It is not case-sensitive.
Code can be used any number of times until the validity period.
It can be clubbed with any other promotional offer, gift coupon or gift card in the same order unless explicitly specified otherwise in the offer conditions.
This discount code is not applicable on clearance, gift cards & overstock categories.
Not applicable on previous purchases
\
I hope you like my article and have a great Monday! below are more new looks for today!

| Outfit Details |   
Sunglasses :: Coach[ Similar here. ]
Dress :: Express [Similar here. ]
Leather Bag :: Zac Posen [Same here.]
Shoes::Nine West [Similar here. ]
Necklace::Forever 21 [similar here. ]
Watch::Movado [same here. ]
Bracelet::My Arm Charms [same here. ]
| Shop the look |
|TODAY'S LINKUP PARTY:|
http://www.bonbonrosegirls.com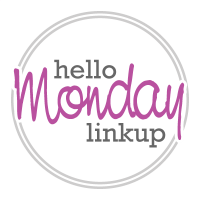 MINGLE MONDAY BLOG LINK-UP!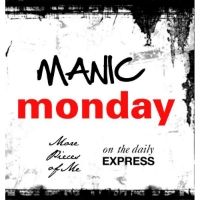 http://www.atouchoftartan.co.uk
Cheers!
Grace
(Visited 372 times, 1 visits today)