Vegas style
Las Vegas is such a special place that I even heard about it before I knew a lot of Chinese cities, and I grew up in China! It really goes to show you just how powerful the media is. And especially in China in the 70's and 80's they decided what we needed to know or not. So in most Chinese people's mind, Vegas is all that was wrong and ugly about the evil Western society! A place filled with so many dirty things, like gambling, drugs and red light districts. Of course, it's not that China doesn't now and hasn't always had those things but it was never so much out in the open. The gambling rooms I remember were smoky back alley secret places hidden away from the lights and traffic. In Vegas the casinos compete to see who can be the brightest, loudest and most in your face.
My husband's older brother owns a house in Vegas so he has been inviting us for many years to visit and stay there. Last year, we finally made it.
Vegas is quite small compared to how I imagined it. And I was very pleasantly surprised to see that it was so clean! I thought I would not like it but it didn't take long at all to change my mind. After we found some incredible food and great shopping, I was a fan! 😉
A few weeks ago I got an email from from Vegas.com and I was asked if I would like to take a fashion challenge by creating a day and night look for a Vegas vacation. As it happens, we're actually thinking of going there again over the holidays so I'd already been thinking of some outfits to fit this theme. Timing really is everything!
If I go again to Las Vegas this season, I will wear this outfit for the day when I am just spending some lazy time at the outdoor bar, coffee shops and outlet malls.
I know, my heels are pretty high. But these shoes have actually proven themselves in battle. Well, not an actual battle of course (unless you count that time when another woman and I both reached for that double discounted clearance Italian leather bag) but I've worn them all day a few times and lived to tell about it. I don't have a lot of heels that can pass the whole day test but this pair rocked it. I like to be comfy, but in such an exciting and glamorous city, I need to keep my bar set a little bit higher, and that goes for a casual look too.
For the evening, when the sun goes down and the neon lights up the night, I like to pick a simple dress like this to have a nice dinner at one of the hotels, see a show, go to an after party and maybe just a little gambling!;)
What outfit makes you feel lucky for your day and night in Vegas?
Have a great day everybody!
| Outfit Details |   
Hat :: TJ Maxx[ Similar here. ]
Wrap :: TJ Maxx [Similar here. ]
Sweater :: Nordstrom Rack [Similar here. ]
Jeans:: Joe's [Similar here. ]
Booties::Lord & Taylor[Same here. ]
Watch::ESQ from Movado [Loving this. ]
| Shop the look |
|TODAY'S LINKUP PARTY:|
http://www.bonbonrosegirls.com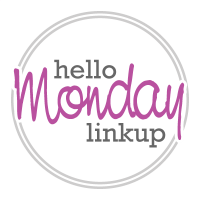 MINGLE MONDAY BLOG LINK-UP!
(Visited 195 times, 1 visits today)