Larimar bracelet review and fashion linkup
Last weekend I had an interview with one of our local e-magazines. There were quite a few questions but one that stuck out was this: "If you could be anywhere in the world right now, where would it be?" I didn't even need to think twice for this.
I hate cold weather. When I was growing up in the far northern part of China, winter was so harsh and the frostbite would cover my feet and hands. That was one of the main reasons why, when I finished my university, I left my frigid hometown to move south to Shanghai. At last, I was totally done with the cold weather. I would NEVER move back and I would ALWAYS live someplace warm!
But you've probably heard the old saying, "you should always make sure you never use the words always and never!" Because you just don't know where your fate will lead you. I lived 9 warm comfortable years in Shanghai. To give you something to compare it to, the weather is kind of like in Atlanta, Georgia. Anyway my southern days were over when I met my future husband and moved to Michigan. I often asked him, why Michigan? Don't you ever feel tired about the cold and just want to run away?
I mean he has two older sisters that live in Southern California; what was he thinking? He told me he had gone to California when he was younger, but for whatever reason he decided to come back to cold, snowy Michigan and stay. I guess he was used to it and comfortable; after all, it was where he grew up. His dad worked for the car companies. His older brother worked for the car companies and now he worked in that same industry. It seems that if you plan to be in the automotive world in America you'd better get used to Detroit. It is the Motor City after all. But I guess I really can't complain too much. If he wasn't working for the Auto Supplier he does, he wouldn't have been in Shanghai for his job that June evening several years ago when we sat at the same table for dinner. It seems that fate I mentioned knew better after all.
Apparently living in cold places is my destiny. But that doesn't mean I have to like it! My dream place to live has always been a warm location, preferably near an ocean. So back to the interview answer, the place I'd like to be is on a beautiful beach on some warm island. Maybe someplace like The Dominican Republic.
We went to one of the all inclusive resorts there about two years ago and we just loved it. The sand was so soft and clean and the beach was wide and long and perfect. Every day my husband and I just walked on the beach for miles and miles. What could make you feel better than this after a long, harsh winter? Well I guess the all included Piña Coladas didn't hurt either!
I'm not sure if it was the icy roads we were driving on a couple nights ago or the below freezing temperatures outside today, but I was for sure remembering that getaway because of this elegant silver bracelet I am wearing. This beauty is called Larimar Hook Bracelet – Triangle from Larimar.com
They design handcrafted Larimar jewelry for women. In case you're unfamiliar with Larimar, it's a strikingly gorgeous turquoise gemstone that can only be found in the Dominican Republic. Other than widely being considered the Apex of turquoise stones, it's also believed to have holistic healing attributes.

The slender 925 sterling silver bracelet centers stylish asymmetry as it finishes with an inlaid design.To add an offbeat form, a Triangle Larimar stone is placed next to the clean polish of the hook and lock. Also known as the Atlantis stone, Larimar is said to cool tempers and calm fears. It sets a soothing vibe to the wearer as it's dubbed as a healing gem.
When I wear this, it just reminds me of long, romantic walks on the sandy beach and the warm Caribbean breeze rustling through the palm trees. And then that gets me thinking, when is that Spring Break? Wait for me tropical island, I am coming!

Everybody knows this is the season of giving. And I never like to be left out! So, currently I am running a giveaway to win a cool Golf/bowling/office shoes bag giveaway. This KIKI GOLF PLAYER'S SHOE BAG & PURSE – BLACK IRON is worth $220. It is perfect for on and off the course, court or gym. 'The Players Bag' is fully loaded with golf, sport and lifestyle functionality. The top portion opens with a split-handle design, and the inside is satin lined and has many pockets and pouches to keep you organized. Ah… but the real cleverness lies beneath… you may be asking where on earth do I carry my golf shoes? The bottom compartment is spacious enough for golf, tennis or even your "walk to work" shoes. Unzip and detach the vented bottom, throw it in your locker or under your desk, and you will have the upper portion ready to go wherever your journeys may take you.
Truly a chic way to carry an extra pair of shoes to the golf course, tennis court or the office!
Please enter this giveaway below, I just need you to do three things, leave a blog comment, follow me on Instagram, also retweet, or repost on Instagram or Twitter. It will be a great gift for yourself or your sister or a friend. Even better, what an awesome way to get on the good side of your country club member mother-in-law. You know, the one who always questions your cooking ability! This Giveaway will run for 7 days. Since that means the winner will be chosen on Christmas Eve, you won't be able to put under the tree. But the lucky winner will have time to print out a picture and wrap that up! Hey, everyone's too busy to golf right now anyway!
Good luck everyone and have a great day!
| Outfit Details |   
Dress:: Topshop [ Similar here. ]
Bracelet:: larimar.com [Same here.]
| Shop the look |
| Today's Link up party |
http://www.bonbonrosegirls.com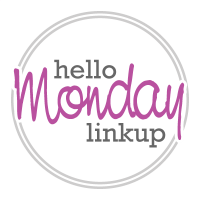 MINGLE MONDAY BLOG LINK-UP!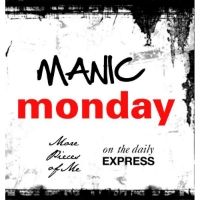 http://www.atouchoftartan.co.uk
Cheers!
Grace
(Visited 259 times, 1 visits today)