Just Drew it girl collection NYFW16 at Style Fashion Week
This is the 3rd fashion designer I'd like to introduce to you from NYFW16. You can click here to read about Leanne Marshall's effortlessly elegant offerings and here for street sleek from Control Sector.
The 3rd brand is called Just Drew and it was named after Andrew Warren, who is the grandson of fashion tycoon David Warren. I was not born in America so I am not very familar with a lot of cultural or fashion history. But I read about how David Warren launched his very successful dress business in the 60's when dresses were not even in fashion. Such a bold move! So I think it is pretty accurate to say that fashion is in Andrew's genes.
Growing up in and around New York City, fashion was always a huge part of Andrew's life. Andrew also draws style inspiration from his young and cool friends. As young people's tastes and ideas are constantly evolving, their style is also always changing. It's important to Andrew for his line to appeal to the next generation. And he for sure hit the bulls eye!
His winter/fall collection is another highly anticipated show at Style Fashion Week at Gotham Hall in Manhattan's fashion district. Excitement pulsed through the venue with each appearance of his many celebrity guest models. These included Abigail Breslin, Tiffany Trump, Kyra Kennedy, Gaia Matisse, Eliza Johnson and more who graced the runway in his designs.
This "It Girl" inspired collection was matched with a truly buzz worthy reaction from the audience. He received a standing ovation from most in the crowd. Just Drew is a mix of sultriness and sophistication, with unique detailing. The extraordinary statement details brought an edge and innovation to the average "it girl" clothing. His collection showed daring personality and polished artistry. Want to be a polished cool girl? His brand can be a very good choice.
Thank you so much for reading!
| Outfit Details |   
Jacket:: Veronica Beard [ Same here. ]
Top:: Equipment [ Similar here. ]
Pants:: Tracy Reese [ Same here. ]
Boots:: DV [ Similar here. ]
Bag:: Louis Vuitton [ Same here. ]
| Shop the look |
| Today's Link up party |
http://www.bonbonrosegirls.com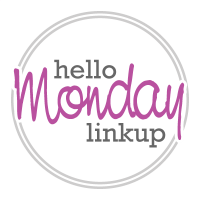 MINGLE MONDAY BLOG LINK-UP!
Mahogany Closet Monday Fashion Link Up
http://www.stillbeingmolly.com
Cheers!
Grace
(Visited 510 times, 1 visits today)