Behind the scenes of Runway Repurposed fashion show
The 8th annual Runway Re-purposed fashion show is a unique, eco-friendly fashion design competition. Each designer needs to use at least 70% of the recycled clothing and materials that were donated by the local residents and businesses. You can read more details from my previous post here. As I said, this show is near and dear to my heart because I was a small part of it when it just started. Below are a few photos from back in 2008 and 2009 when I entered the competition. Talk about a Throw Back!
For the 2008 inaugural show I was into the military style so I used a sweater, brightly colored tank top and one pair of jeans to create this outfit.
Those are the clothes I picked to create that mini dress below.
Now after 8 years running, this show is more and more professional and attracted many talented designers from all over Michigan. It even partners with Central Michigan University. I have no doubt this tradition will grow even more in the future. Have you ever wondered how such a tiny little town like Howell, MI started this unique show? Today I am going to take you behind the scenes to find out exactly that.
Behind all the glitz and glamour, there is one person I will never forget. I think she is the unsung hero of this story for me. Her name is Mary Rettenmaier and we met when I lived in this tiny town. I was new to not only the area but the country and was looking for ways to meet people and improve my English. So one thing I did was volunteer for our local Women's Resource Center. Mary was also involved at the center. She is that kind of person; always so nice and so involved in local charity events to help others. Below is the interview about how she came up with the idea to start this cool show.
"I came up with the idea of Runway Repurposed as a way to take out-dated, cast-off clothing and give it a new life – and to help our community at the same time.
It was during my time at the Women's Resource Center – a nonprofit counseling center – that I came up with the idea for Runway Repurposed. At the Women's Resource Center, we had a free professional clothing closet that was made possible by donated clothing. We provided women with gently used professional clothing. The closet was furnished strictly by donated clothing. However, everyone's idea of what "professional" clothing was varied greatly. We'd get donations of resort wear, blue jeans, vintage clothing, prom dresses – the whole gamut.
I thought there has to be a way for this clothing to help another nonprofit in our community. There has to be a way to keep the giving going.
It was at this same time that my youngest daughter was a teenager in high school. We found this new show on cable called "Project Runway." We both loved it! I've always enjoyed sewing – and my daughter was dabbling in making a few pieces of clothing for herself. Our weekly time together watching Project Runway was something really special.
When your kids are teenagers, you will do anything to keep that spark – that connection alive. Project Runway was one area that we both loved… creating fashion.
I asked my boss, Marilyn Emerson, if I could take the unusable "unprofessional" clothing from the clothing closet and use it to benefit another nonprofit. She said "sure thing."
I was on the board of the Livingston Arts Council at that time, and I thought that recycling/repurposing clothing could be considered "Fashion is Art." And so, Runway Repurposed was born.
I began collecting clothing from everyone I knew. I was thrilled to have collected about 500 pieces in just a few months.
The first year for Runway Repurposed was 2008. I put on the show and did all the work myself. It was a fun thing to do during the bleak winter months.
Fast-forward to 2016 – and here we are gearing up for our 8th annual "Fashion is Art" recycled, repurposed fashion show. Our committee has grown to 15 members. We work and plan this event for 6 months of the year."
Mary is just like so many women in this country; she's been through a lot of tough times but still gives her 100% to help others in need. When fashion is combined with charity, community involvement and selflessness, it is not just art, it is also a heart warming memory.
Thank you very much for reading and have a great day!
| Outfit Details |   
Jacket:: Uniqlo [ Similar here. ]
Sweater:: Ann Taylor [ Similar here. ]
Pants:: Vince Camuto [ Similar here. ]
Boots:: DV [ Similar here. ]
Bag:: Old [ Similar here. ]
| Shop the look |
| Today's Link up party |
http://www.bonbonrosegirls.com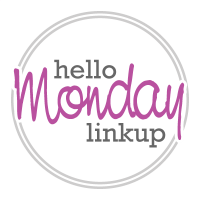 MINGLE MONDAY BLOG LINK-UP!
Mahogany Closet Monday Fashion Link Up
http://www.stillbeingmolly.com
Cheers!
Grace
(Visited 305 times, 1 visits today)