NYFW 16 Getting to NYC, the hard way
So I've been posting about my coverage of the many fashion shows I got invited to in the recent New York Fashion Week. I hope you've enjoyed the coverage and photos. But what about the trip itself? I am SO glad you asked! This was both the trip of my dreams and the stuff of nightmares! I had a long 4 day weekend from my day job for the President's Day holiday. But since I always like to have a day to recover before heading back to work and because this trip was completely on our dime we decided to go for short and sweet. Manhattan is never a cheap place to stay so we thought just two nights would get us the most bang for our buck. That meant our best schedule would be Saturday early to Monday late.
By the time I could get home from work on Friday, change, pack, drive to the airport and fly to NYC we wouldn't be getting to our hotel much before midnight we figured. So why spend that extra night's lodging money just to sleep as soon as I arrived? Better to sleep in my own bed, get up early and arrive in time to still spend most of Saturday doing what I was going for. It's always risky traveling in February from or to Detroit. Even though we had been having a pretty mild winter, it didn't mean Mother Nature had gone soft. But we made it to the airport and parked the car without any problem. Got on the shuttle bus and walked into the terminal. Right into about the biggest crowd I had ever seen at an airport!
Luckily, since we were only going for 2 nights I was able to cut down my wardrobe enough to fit into our carry-on bags. My husband had the airline app on his iPhone and already had our boarding passes downloaded. So we were able to avoid the checked bag crowd and go straight into the security line. We got through no problem and then went to find out what gate our plane was at. We had plenty of time to get a bit of breakfast and a coffee before we had to board, or so I thought. I had been to Detroit Metro Airport many times and knew the gates were numbered from A1 to A86 or so. A quick check of the monitor and…there it is, Gate C21. Wait. What? C? Where the heck was C?
My husband had flown from this airport many times and gestured towards the window. Beyond the jumbo jet sitting at the nearest gate, across a wide stretch of tarmac and behind another row of smaller planes was a long low building I had never noticed before. My husband, ever helpful, pointed to it and said "See there? C there." Cute he is. OK, so how do we get there? We walk. And so we did. Down a long escalator to an even longer underground tunnel. Under the expanse of taxiway between the terminals and then up an equally long escalator to the C gates. The time it took us to get to the smaller terminal ate into our eating time (pun intended) but the good news is, there was only one fast food place open so we didn't have to waste more time trying to decide where to get breakfast. This chain isn't really known for their morning meals and we found out why. But at least we got something to keep us going until New York.
We went to the gate and waited to board. There were still a few minutes so I went to touch up my makeup. While I was gone the gate attendant called my husband up and told us we would have to change seats due to a family that was trying to sit together. We were still next to each other so it was no problem. Finally, the plane started to board. As usual, First and Business Class got on along with anyone needing extra help. And anyone travelling with small children. That's when we heard it. The loud and getting louder non-stop crying of a very young child. Walking onto the jet way with the little bundle of noise were the parents and 2 more young children. This could be a long 2-hour flight for the poor people sitting near those kids!
While we were waiting our turn, one of the gate area airline staff came by and put some tags onto our carry-on bags. She then gave us the small tear off part without saying a word. Huh, that was strange. Finally, it came to our group and we started down the movable hallway they have in the colder parts of the world to get on the plane. Wow, and speaking of cold it was FREEZING in here. As we went down the ramp and got to the plane we saw why. This plane was so small there was a short extra walkway to get from the end of the covered part onto the plane. And since the curved end of the jet way was designed for grown up planes, it didn't even come close to matching up against the shape of our plane and the cold February early morning air was blasting right in.
As we were going through the door my husband made a "huh" sound. I hate it when he does that and turned around to see what he was looking at. He pointed at the name of the company that made the plane and said "I've never flown on one of their planes before." What does THAT mean? Well, he continued, this company makes snowmobiles and little off road golfcart type machines. Soooo, you're telling me that the company that started out by bolting skis and a rubber track to a riding lawnmower made the plane that was going to take me and about 100 other people to New York? Huh indeed.
Oh well, we were here now. So we picked up our bags and went on the plane and towards our seats in the back. That is until the flight attendant told us our bags wouldn't fit in the overhead bins OR under the seats and we had to take them back to the jet way so they could be put in the bottom of the plane. Well of course they wouldn't fit! They were designed for adult sized planes, not toys! This did NOT make me happy. I always pack my makeup and jewelry in my carryon because 1) I need them! And 2) they cost quite a bit so I do not want them getting lost. So now they were telling me I couldn't keep my carry-on bag with me. Great. The several people behind us all had to turn around, go back outside and make room so we could get the bags off. That done, we got back on, and went all the way to the back where we found our seats. We sat down and looked next to us. Directly across the aisle was the screaming baby, one crying kid and the dad. Just behind him was the mom and the other youngster, now starting to sniffle too. We now knew who the poor people sitting next to that family was.
Alright, deep breath in, hold it, breathe out. Time to look on the bright side, it could be worse. I have flown to China and back several times and that flight is like 14 hours. Luckily Detroit to NYC was less than 2, so I figured we could get through it. The cabin door was closed and they started to make the usual announcements. The flight attendant was walking around and checking everyone's seat belts when she asked me if everything was OK. I mentioned how small the plane was and she asked "well how big do you need it to be?" I decided not to tell her exactly what I was thinking just then. After all, there were small children nearby! So anyway, our trip was off to a bit of a rough start but it had to get better, right? RIGHT? Come back to my blog to see for yourself!
| Outfit Details |   
Coat:: Lord & Taylor [ Similar here. ]
Sweater:: Old [Similar here.]
Skirt:: Lafayette 148 [Similar here.]
Shoes:: Old [Similar here.]
Bag:: Old [ Similar here. ]
| Shop the look |
| Today's Link up party |
http://www.bonbonrosegirls.com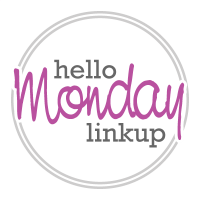 MINGLE MONDAY BLOG LINK-UP!
Mahogany Closet Monday Fashion Link Up
http://www.stillbeingmolly.com
Cheers!
Grace
(Visited 334 times, 1 visits today)